Overview
Retail e-commerce sales are increasing globally so it is a great time to build an e-commerce website for your business, and actually most marketers think you shouldn't do without it. In this article, we will explore the available options you have access to by using Wix, Shopify, or Squarespace as website builders, and their pros and cons.
Why you need an e-commerce website
To begin with, choosing an online business model is key: do you wish to sell through your own website alone or combine that with selling on marketplaces like Amazon, Etsy, or eBay?
Although marketplaces are well-known sales channels used by a large number of consumers all around the world, to become an omnichannel retailer and take your business to the next level, both in sales and brand recognition, having a website should be a must in your mix.
One of the most exciting aspects of building an e-commerce website is the full control you can have over customer experience. From header fonts to customer service, it is entirely up to you to customize and adapt it as you go on.
While selling on social media is helpful for visibility and brand loyalty, traffic to an e-commerce website is still a very important step in 'legitimizing'' your business. Then comes the question of whether you will build it entirely from scratch or through a website builder, such as Wix, Shopify, or Squarespace.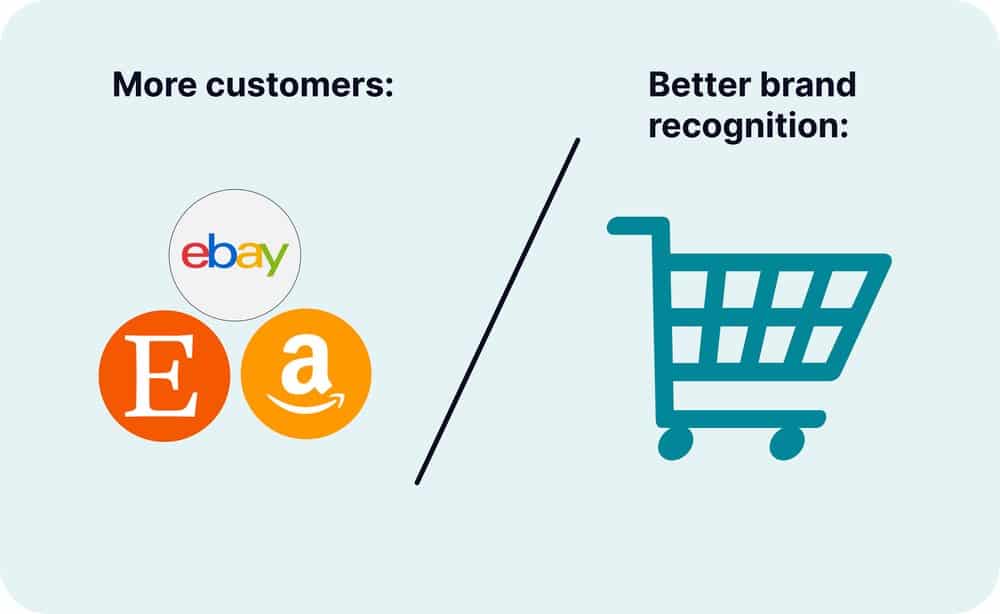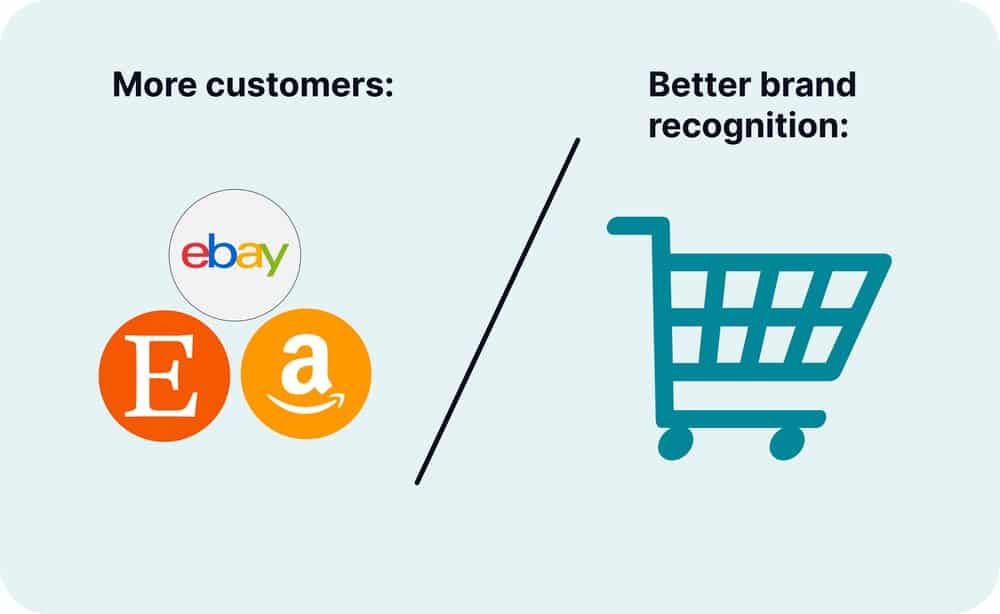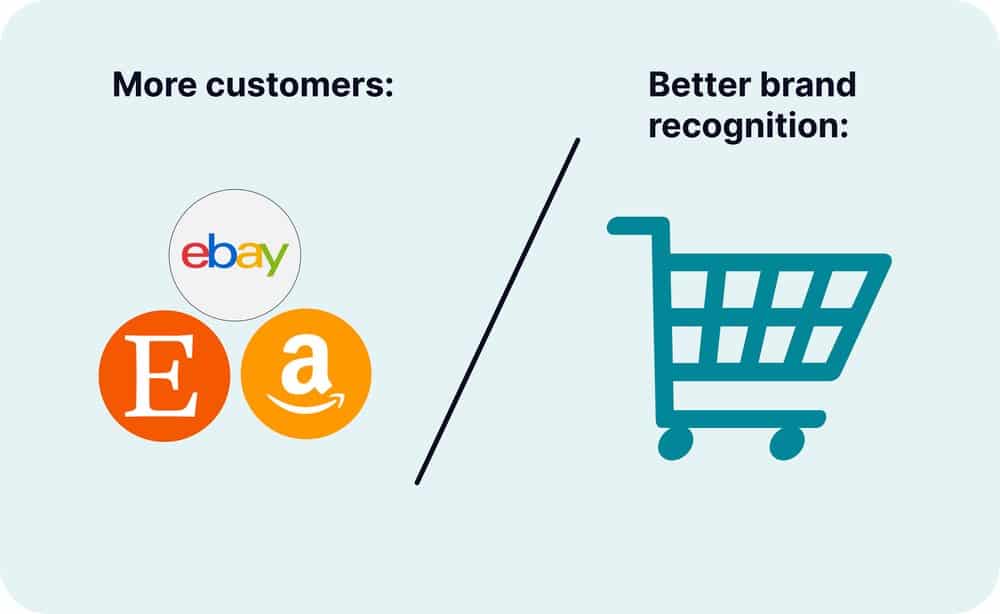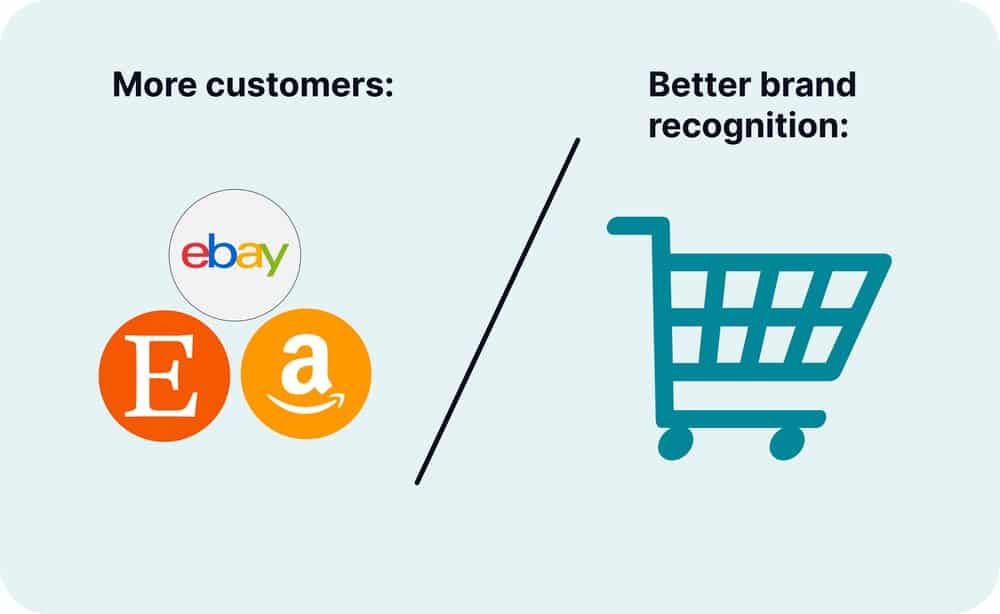 Website builder vs coding
Now that you know why you should build your website, you're probably wondering now: "should I use a website builder or not?" or "should I hire someone to code it from scratch?".
Well, unless you already have an established brand and are looking for uniqueness, the best thing to do would be to use a website builder.
Website builders offer hundreds of templates for customization and many build-in tools, but there will always be limits to what you can do. Design, functions, and security are entirely in your hands if you create it from the ground up, so it is worth considering as an option.
For example, a coded e-commerce website allows you to determine almost everything, even the payment processors best suited for your business and customer base. You will not be dependent on what another company facilitates, but that of course comes with the responsibility of ensuring your customer's safety of data, because you'll be on your own if you need to update the code or something breaks.
A faster and typically more economical solution is using a website builder.
Each website builder has its own features and the time of completion will vary, but they all use interfaces that enable beginners to customize their site to their liking. Online shoppers expect high-quality pages that clearly indicate the most important information – especially pricing – and a coherent aesthetics as they navigate.
Since you do not need to know to code and can instead utilize templates, the process can often take just a day or two.
However, there is an additional, affordable, and super easy option that allows you to generate an e-commerce website in one click without using a website builder or coding.
Keep reading on to learn more!
Shopify vs Wix vs Squarespace: pros and cons
What are the pros and cons of Shopify
Shopify, as an e-commerce platform, is more geared toward helping you find customers, make sales, and manage your day-by-day operations. You have the freedom to sell as many products you wish, across multiple marketplaces, especially using third-party apps like Nembol, which allow you to list thousands of products in one click on Shopify, Amazon, eBay, and Etsy.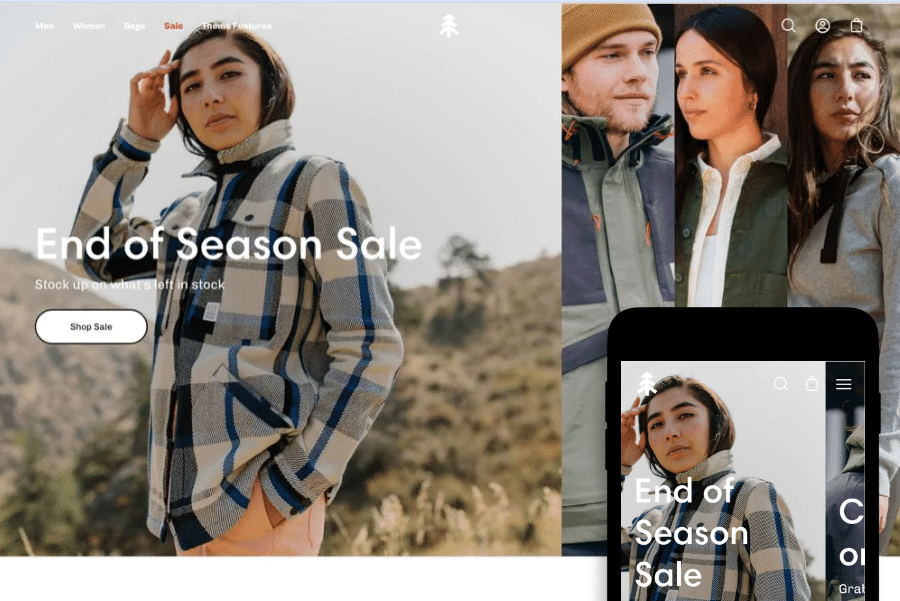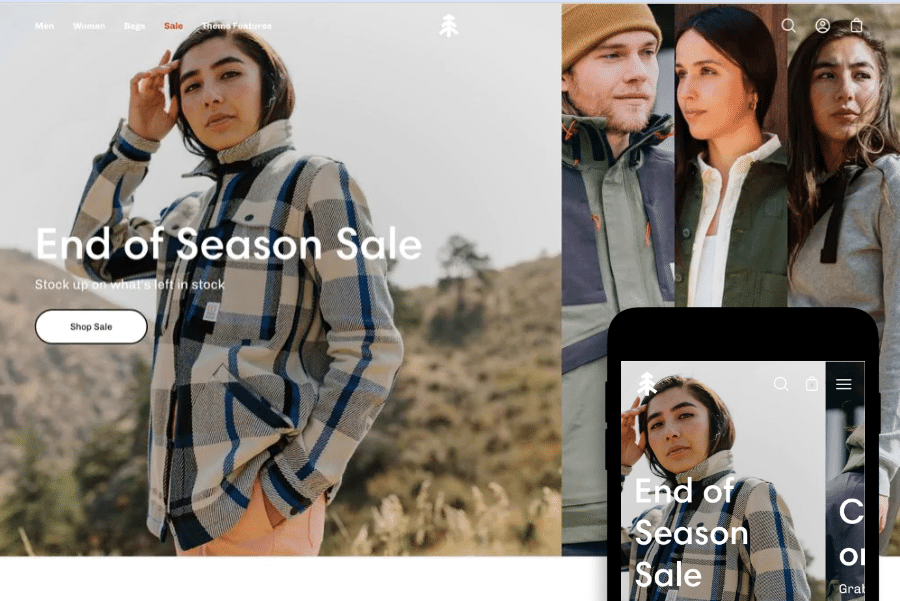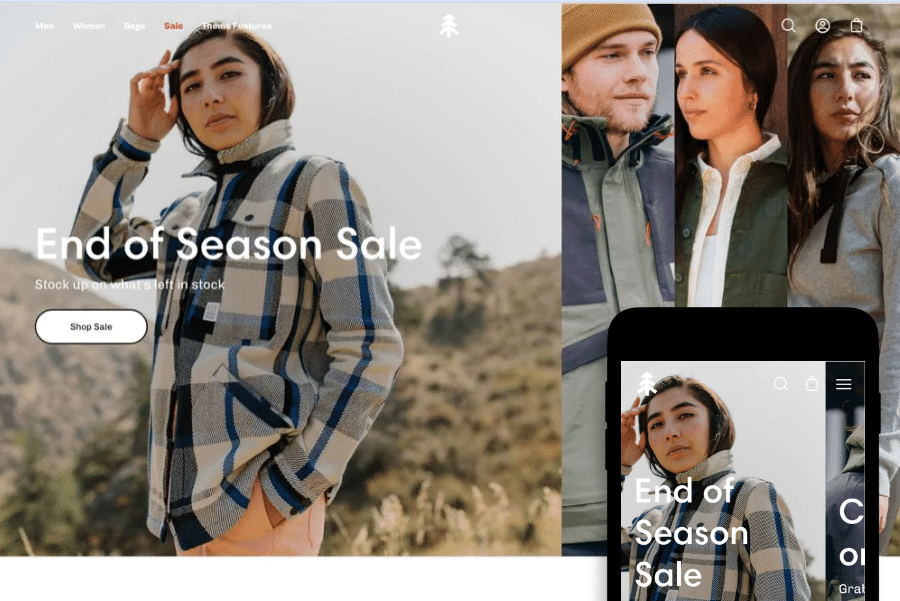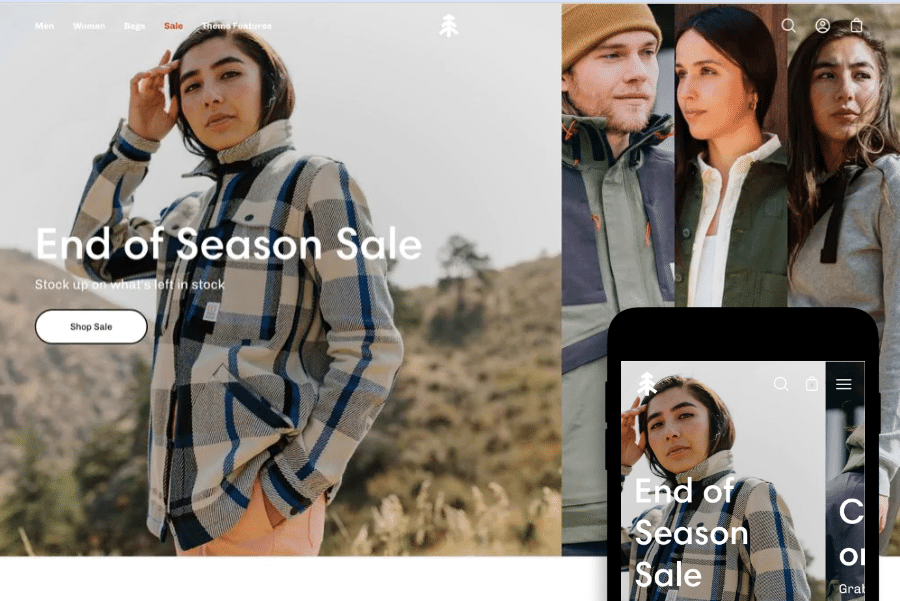 Besides the scaling up opportunities, Shopify provides:
Over 100 professional themes.
Built-in mobile and tablet-friendly commerce shopping cart.
Almost unrestricted access to your store's HTML and CSS.
Search engine optimized stores to help potential customers find you online.
Reporting and analytics to track performance.
Shopify POS system integration to connect in-person and digital storefronts.
An App store with over 4,000 sales, customer support, and marketing tool (including Nembol App).
Dedicated customer support available 24 hours a day, 7 days a week, through email, live chat, and phone.
Using Shopify, you can build SEO-friendly websites
Of course, as with any e-commerce website builder, there are some limits:
Additional fees apply to make the most out of Shopify's point-of-sale features (however fees are still less expensive than using e-commerce solutions like Pattern by Etsy).
Shopify fees: Many users often complain about their subscription and transaction fees. Shopify plans start at $29 for basic plans and increase up to $299 for some advanced plans, but they systematically charge transaction fees.
Shopify is a suitable platform to start with, but for a growing e-commerce business looking for more control, a self-hosted custom website may eventually be worthwhile.
Wix pros and cons
One of the most popular builders, especially for small businesses, is Wix. It boasts an intuitive set of features and ranks high in value for money. Some of the key advantages are: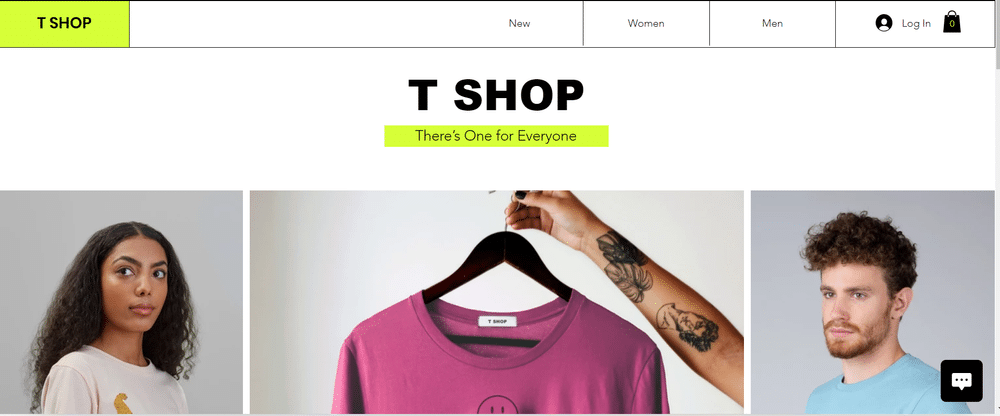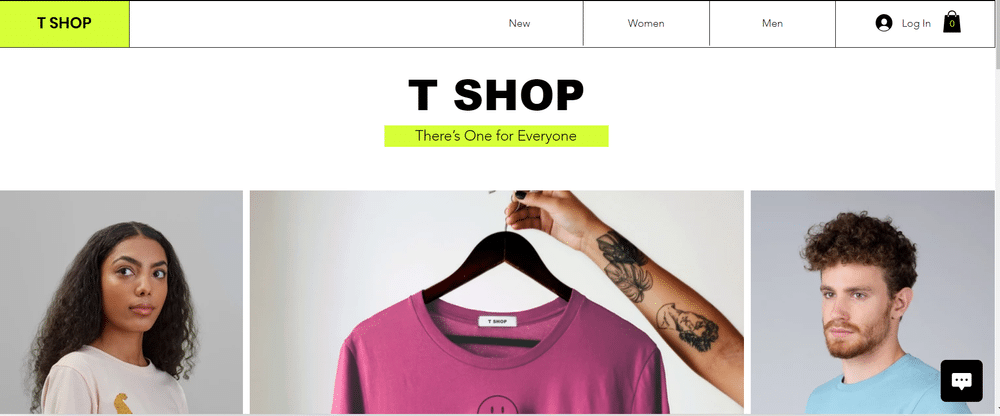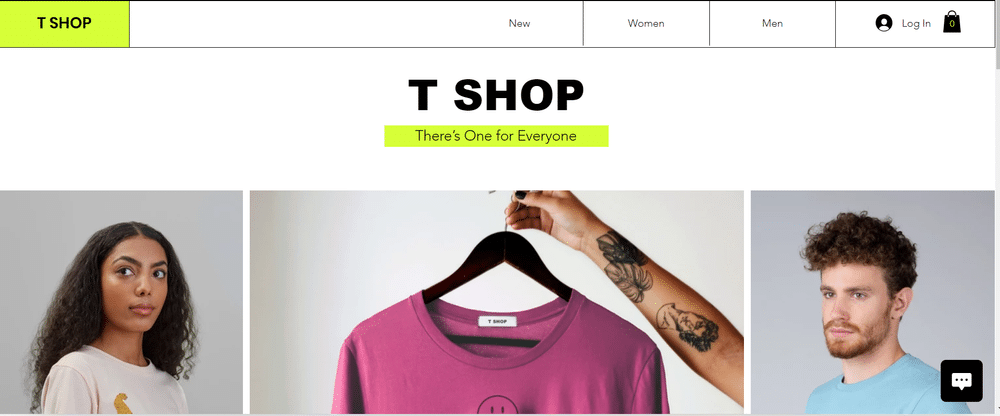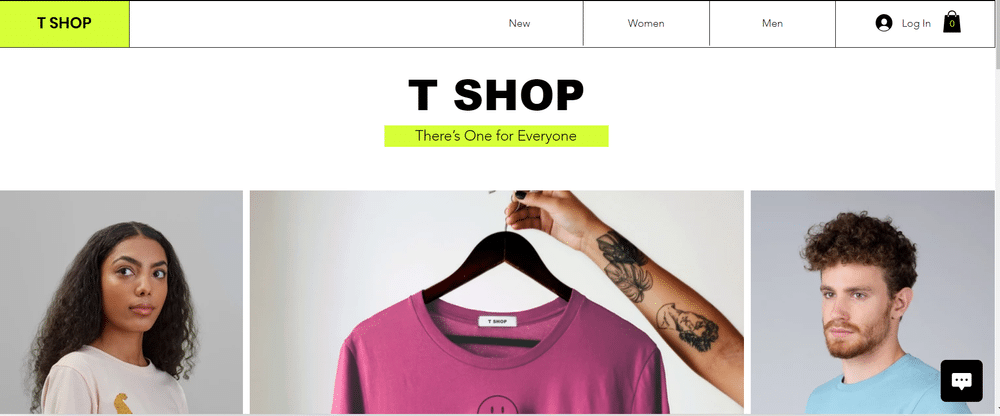 Good range of features, thanks to the numerous add-ons through apps available from the Wix App Market.
Over 800 templates to suit your taste: Their visually striking layouts are perfect for small businesses and optimized for mobile devices.
Intuitive drag-and-drop interface.
Pricing plans that cater for all budgets (from $20 to $44 for e-commerce websites).
19 languages are supported in the editor. Multilingual sites are generally doable, and can automatically show a language based on a user's browser settings.
Free 24/7 phone and live chat support.
Certain drawbacks to note are:
Once a template has been chosen, it cannot be changed.
No unlimited storage in any of the plans.
If you become savvier and wish to create a complex e-commerce site (20+ pages), then Wix will not be the wisest option.
Squarespace pros and cons
Last but certainly not least, we have Squarespace!
Squarespace is another dominant building solution, which was initially developed as a CMS (Content Management System) and was previously popular for blogging.
In particular, Squarespace stands out from competitors for its website redesign capabilities. Small e-commerce business owners often find it difficult to maintain a competitive site if they don't frequently update their website with the latest tools or features.
Squarespace offers a simple drag-and-drop editor that allows changes and resets – without the need to start a site from scratch.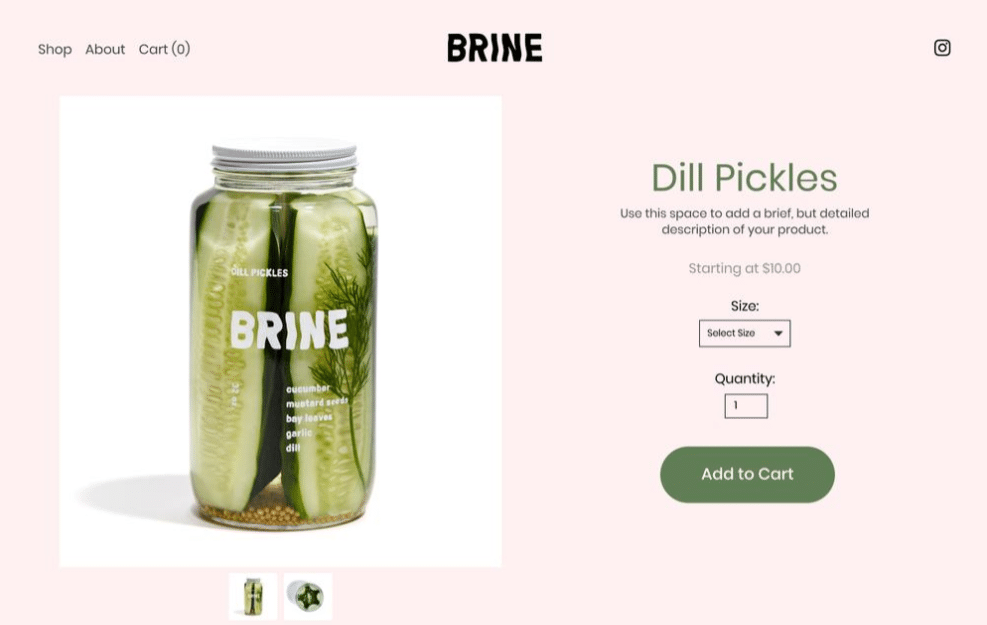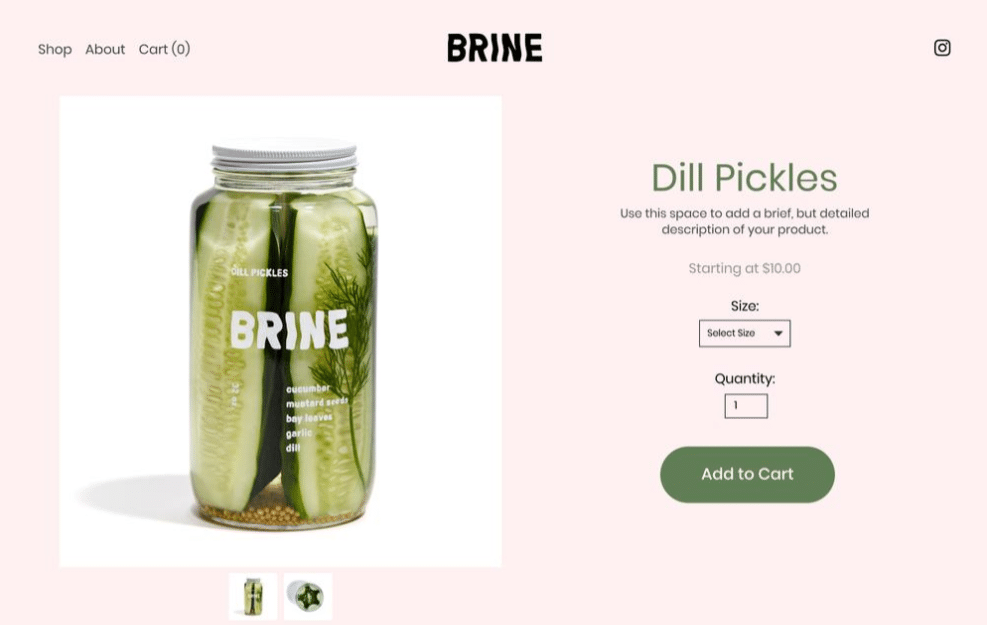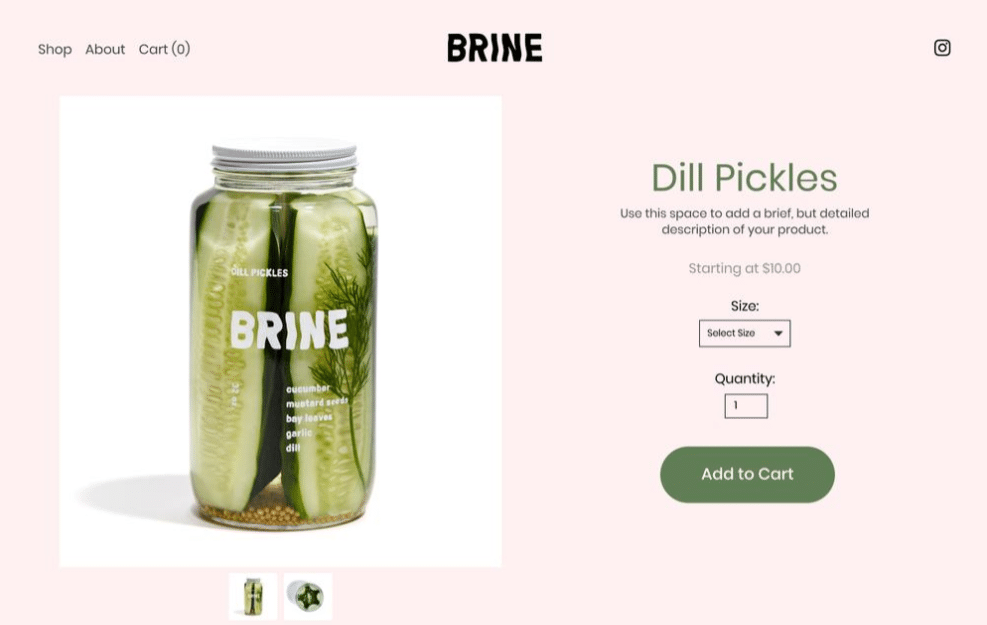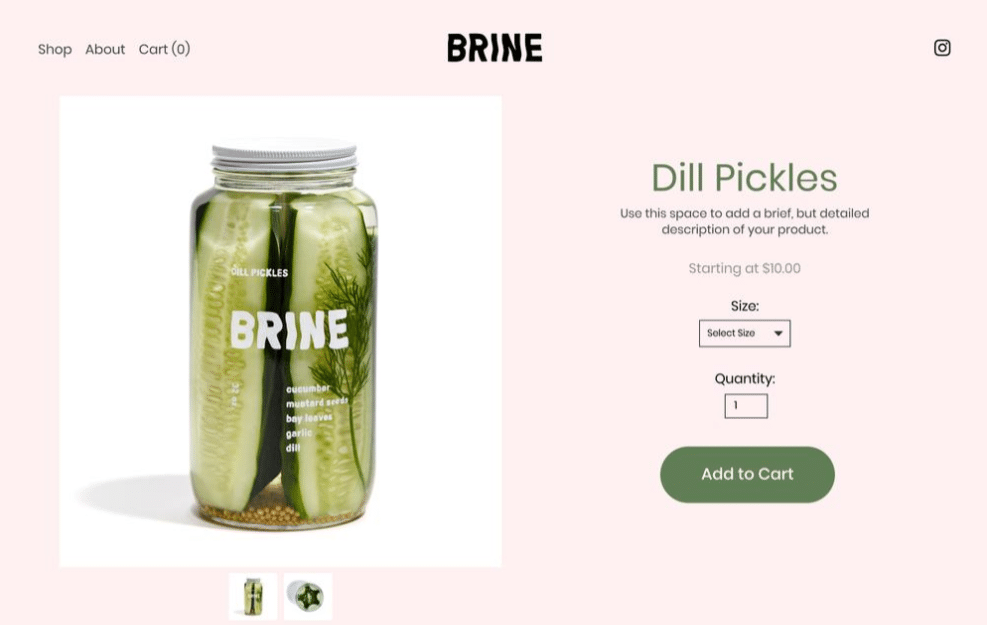 Here are some of the pros:
Great range of stunning themes: you don't need any HTML nor CSS knowledge to jump straight in.
Strong uptime: Squarespace is known for its reliability and performance compared to competitor cloud-based builders. You can keep your website up and running very well for a long period of time.
Free domain name with annual plan purchase: note that if your site is already hosted elsewhere, you will need to pay a small transfer fee.
Free SSL: If you're worried about security for you and your customers, this is one of the advantages of Squarespace. Anytime you register a domain name, you'll get free WHOIS privacy and SSL certificate built into it.
Features for e-commerce: Squarespace ensures that you can monetize your website with ease. Squarespace doesn't limit the number of items you can sell.
There are, of course, some disadvantages that are again important to consider before you decide on purchasing a plan:
Prices can be high: When you set Squarespace plans against other builders' options, they seem quite high. There are free plans available from Wix and Weebly, for example, that Squarespace does not offer.
Loading times: According to some reviewers, Squarespace's loading times can sometimes be quite slow. This is a real problem when you need people to move through your shopping cart quickly, especially on mobile.
Squarespace tech performance is often considered not the best compared to Google SEO requirements. This may risk your website to have a lower-then-it-should Search Engine ranking.
Limited number of payment options you can offer to your customers.
Can be difficult to navigate for beginners: Although the builder makes a good effort to ensure that you're not too overwhelmed, you're likely to feel a little confused by the process when starting out.
How to make your own website without a website builder
Even though using a website builder can ease you while creating your e-commerce store, there's an additional solution designed for multichannel sellers who want to have a website with no effort! You can use Easy website, the automatic website builder by Nembol!
With Easy Website you can create your multichannel website, a hub that collects all your products and where you can:
Connect your custom domain.
Add your brand logo and bio.
Gather and host all your multichannel products.
Sell on WhatsApp and Telegram using the Conversational Commerce solution.
Easy Website is technically not even a builder, meaning that you do not have to build anything at all: it is generated automatically as soon as you have your first product inside your Nembol account, so it takes seconds rather than days to exist.
Easy Website is the easiest solution we could find on the market to have a personalized website for your business. And you can try it for free for up to 14 days.
Check the video How to create your online website in 10 min – no coding required with Nembol ->
Try Nembol for free: enjoy a 14-day trial
No credit card required