Overview
With an ever-growing number of Etsy sellers directly competing with you, enhancing your storefront's visibility is key. ‍
To understand how to boost your sales on Etsy and increase your profit, you should take care of several factors influencing your Etsy ranking, i.e. how close to the top of the search results page, product titles, metatags, conversion rates, customer reviews, etc. These are only a few of the most crucial elements of Etsy SEO that you should take care of.
But besides putting effort into the optimization strategies, are there other efficient ways to increase traffic and sales on Etsy in a short time?
This article will tackle 3 of the most successful and effective methods no one talks about for boosting sales on Etsy.
Keep reading to know more!
Promote Etsy Shop on Pinterest
Reasons to use Pinterest
For those less familiar with social media, Pinterest is a popular image search engine and social network, where thousands of videos, photos, infographics, and especially products are published every day to rank on Google and attract relevant traffic. Unlike other social media platforms, content does not rank and appear only within the platform search results, but also on Google's SERP through some simple but effective elements:
Image Alt-text: a non-visible descriptive title that allows images to rank for certain keywords
A Redirect link to your listing and your Etsy store
Post heading and description, which can be filled with useful keywords.
Besides using SEO tools, such as Semrush or Ubersuggest, you can try find keywords for free by using the Etsy search bar autocomplete function, which suggests the most popular search terms used by Etsy buyers when they explore within categories.
Another reason to feature your store on Pinterest is that its users have a higher buying intent than users on other social media networks. This is because Pinterest builds each user's mood board based on individual interests.
From the first moment you create a Pinterest account, it asks you to choose content that appeals to you and starts pinning inspirational content based on those initial choices: home decor, style, DIY, craft and supply, etc (which by the way are also popular product selling categories on Etsy).
Moreover, it also provides a built-in tool to search for similar images, making it easier to find the products that suit the user's tastes the most.
Bottom line, for Etsy sellers, Pinterest offers an excellent platform to direct traffic to your shop, increase your brand visibility, and boost sales on Etsy. Selling on Pinterest is definitely a must-do.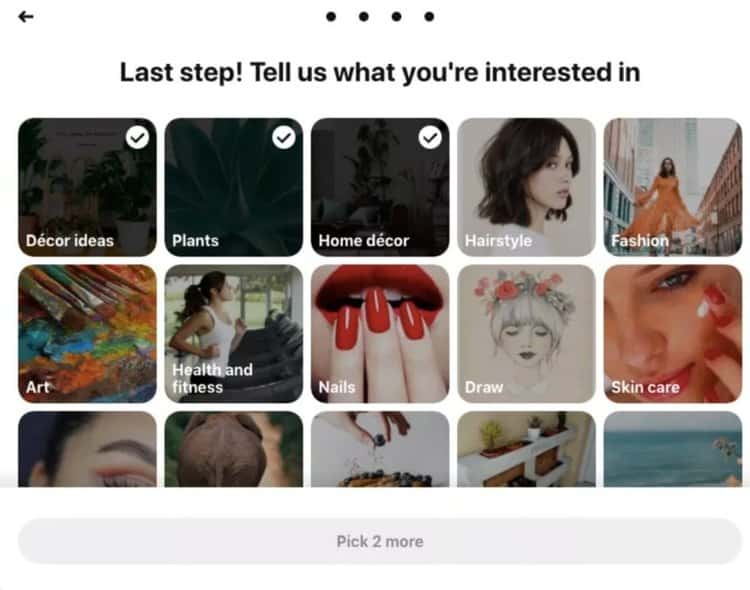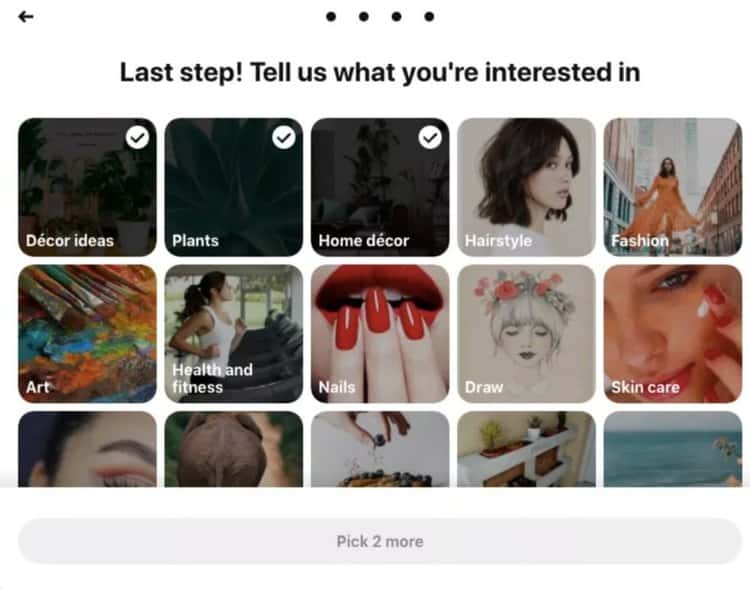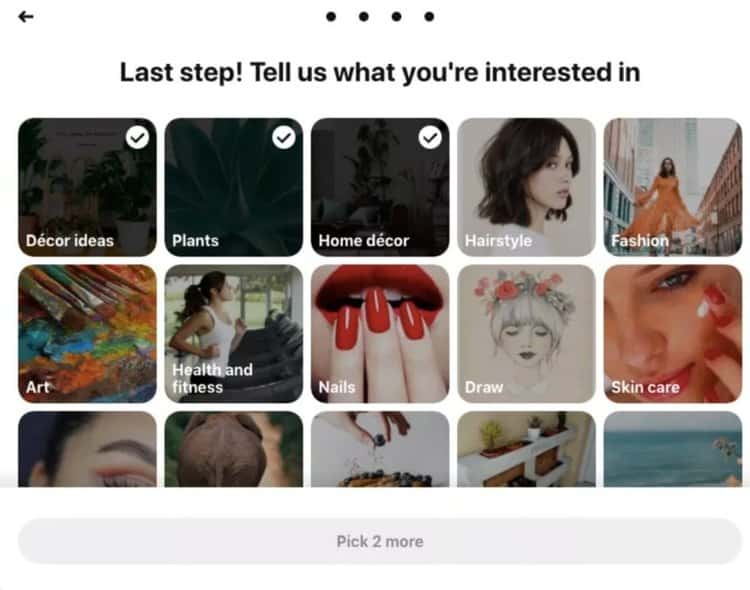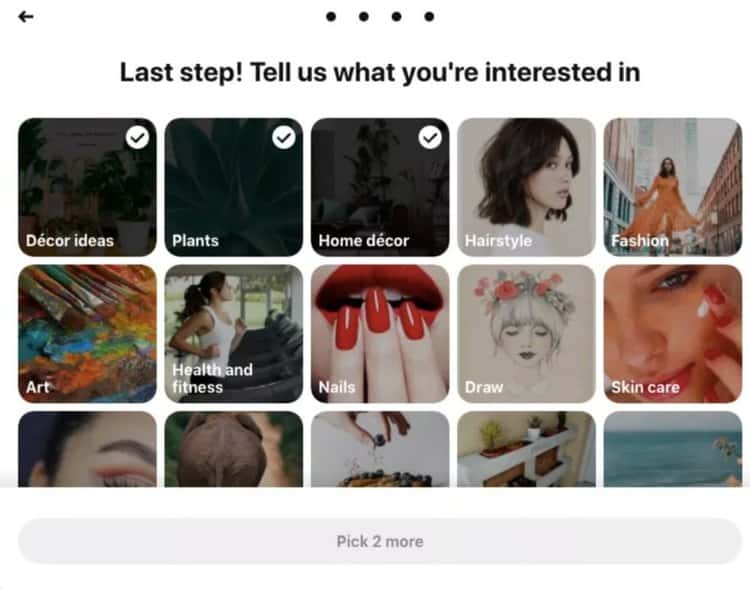 How do I get my Etsy listings on Pinterest?
There are two ways to list your Etsy products on Pinterest:
1) Create your pins manually. To publish your products on Pinterest, all you need to do is open your business account and "Create a Pin." As soon as you click it, an empty card will pop up. Fill all the blanks, and add:
An appealing image
A descriptive alt-text to be featured on Google
A redirect link to your original listing
A product description
2) Automatically bulk list on Pinterest with Nembol. While listing multichannel, you can publish an optimized version of your listings on Pinterest (with a few clicks).
Import your Etsy products on Nembol
Bulk select them > Publish > Pinterest
You're done!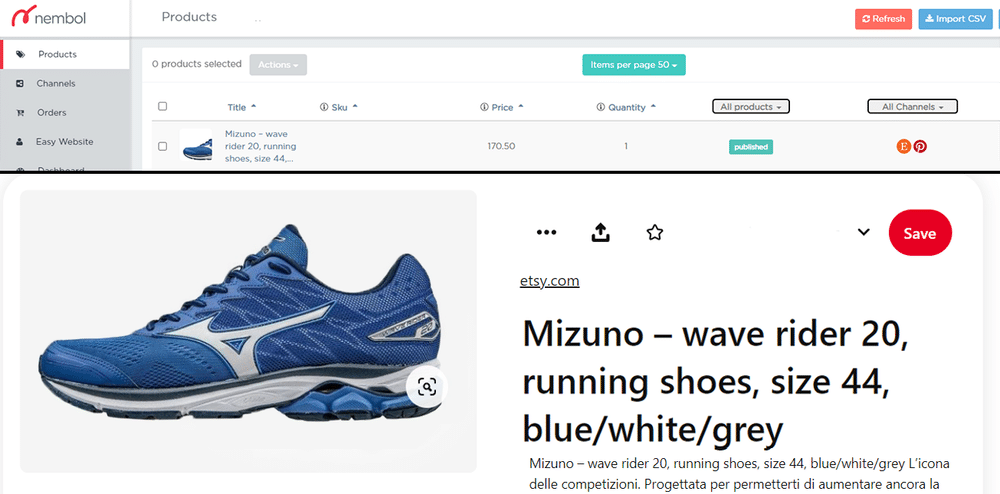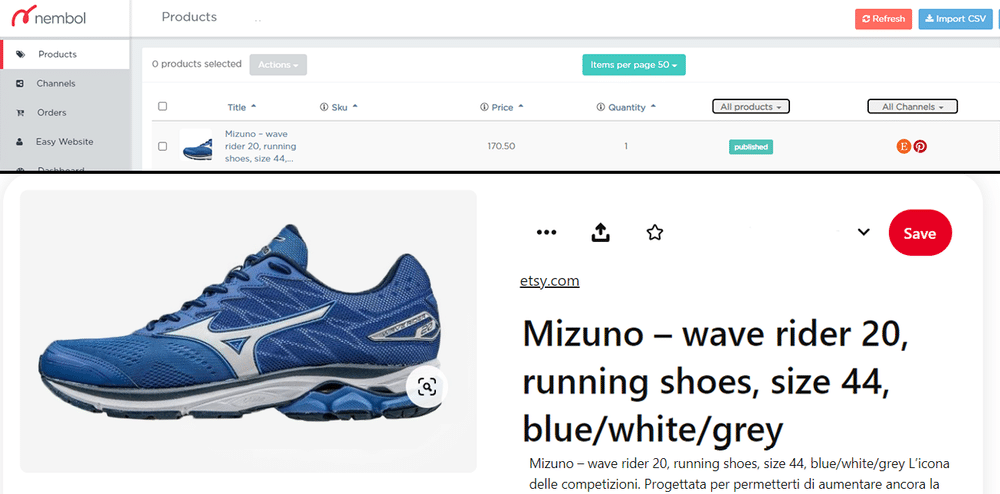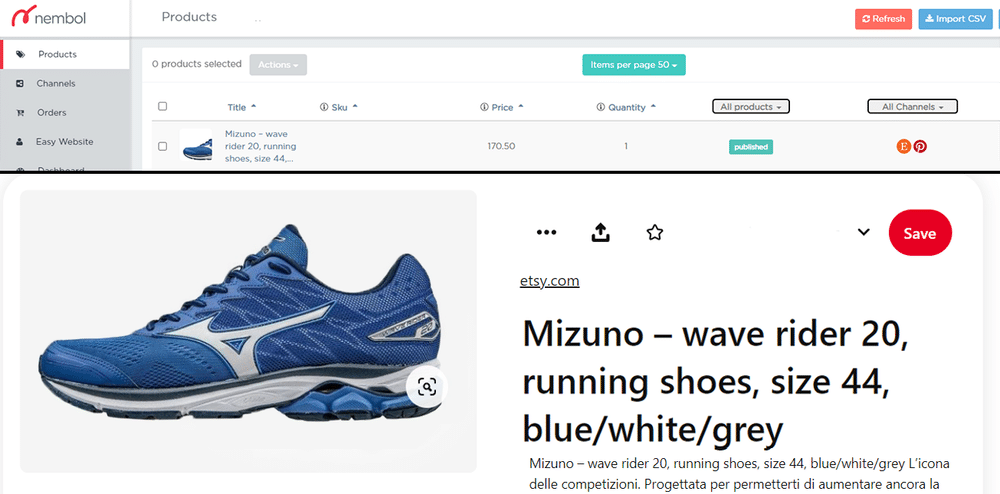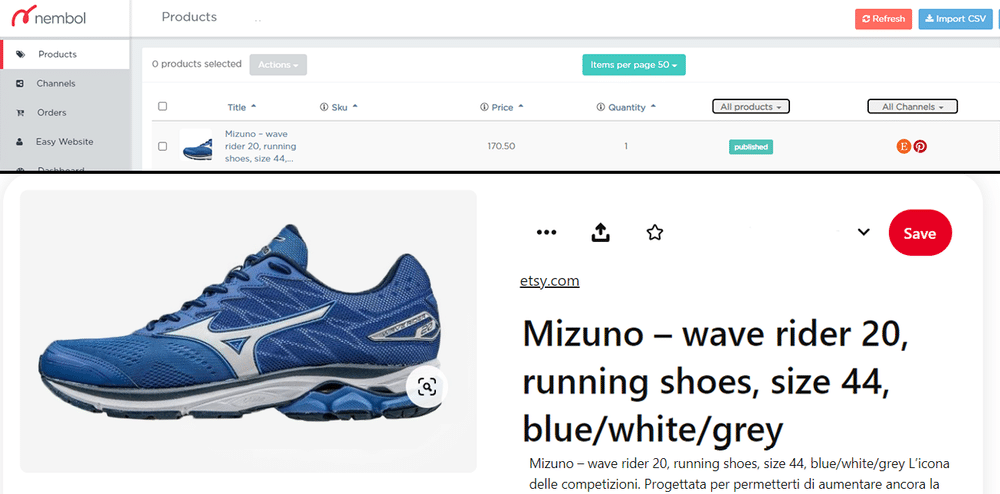 Create a Facebook Lookalike audience
Advertise Etsy on Facebook
Instead of advertising your products on Etsy, create a lookalike campaign on Facebook, which is more cost-effective and will help you to have better returns on the investment. Let's discover why!
On Etsy, the adv program is based on the auction system, meaning that you need to bid and compete with other sellers to get a good spot and let your products be featured in the search results.
The higher your budget, the greater your chances of appearing in first-page results.
Pretty intuitive, but there's a problem: If you already compete organically with the competitors that sell products similar to yours, how much will it cost you to bidding for rank for the same keywords? *spoiler* a lot!
That's why running adv on socials like Meta, can help you to get more external traffic and increase sales on Etsy.
What is a Facebook lookalike audience?
Before specifying what a lookalike audience is and how it can be used to improve your advertising strategy, it's necessary to understand what a custom audience is on Meta:
Custom Audiences are a powerful tool, useful for targeting specific groups of people who have already interacted with a brand or a certain type of product.
Among the types of custom audiences, the lookalike ones are, in our opinion, the most powerful. That is because by creating lookalike-based ad campaigns, you can "Reach new people who are similar to your customer."
At this stage, you're probably wondering what it means and how Meta can find people similar to your current clients.
Well, short-long story Facebook knows everything about us, and using it, you'll be able to set specific filters based on behaviors, demographics, etc., and find matching profiles across the Meta platform(s).
Once it finds profiles similar to your dear clients, it delivers them to your advertising. This will help you hit the right target, spend less money and appeal to them, and get more sales on your Etsy stores.
So, if you're wondering how to promote your Etsy shop, instead of advertising your products on the Etsy platform, create a lookalike campaign on Facebook. It is more cost-effective, focused on your niece, and therefore will help you have better returns on the initial investment.
How to promote your Etsy shop using a lookalike audience
First of all, to find users similar to yours, you need to feed Facebook with a list of data that can help it find users similar to your customers. To do this you can use:
CSV filled with some customer data
Facebook Pixel to track users that have been on your website
Now that you have extracted your customer data, you need to work on your Meta Business suite:
Open your Meta ads Manager > create a Lookalike Audience (screenshot below)
Once created your Custom Audience, click on "create ad" to set a goal and set your campaign
Set your campaign by picking the lookalike audience
Add a redirect link to your Etsy store
Set a custom budget
And you're done!
Have a look at this article for further social selling tips: How to sell on social media in 2022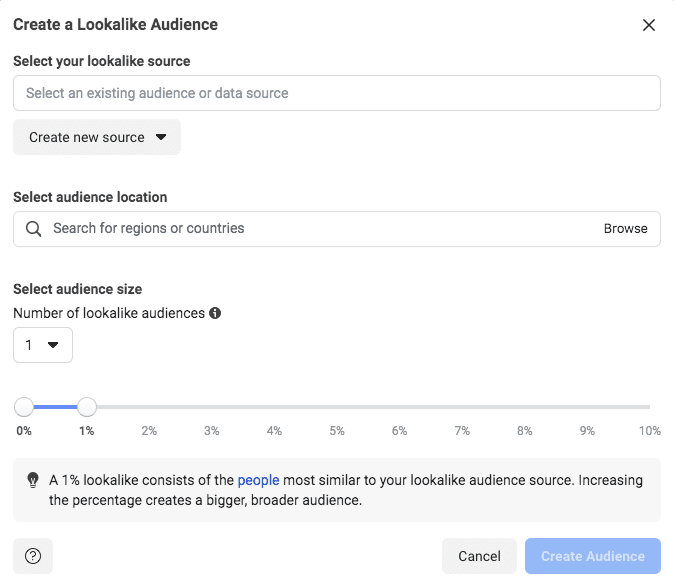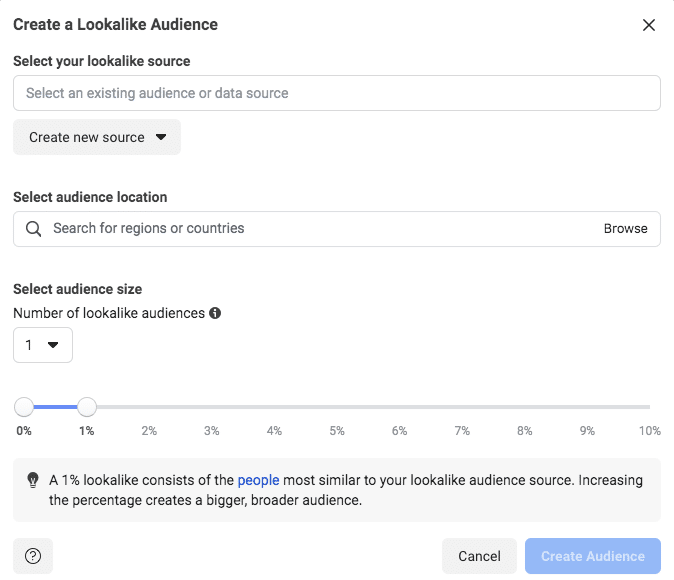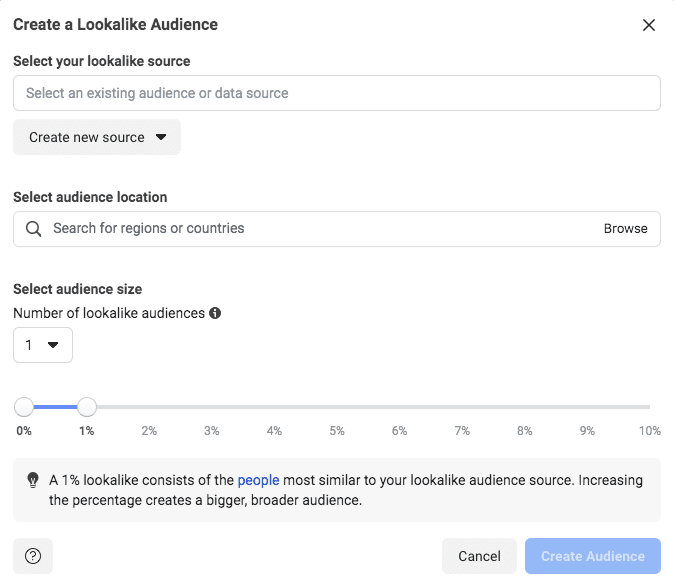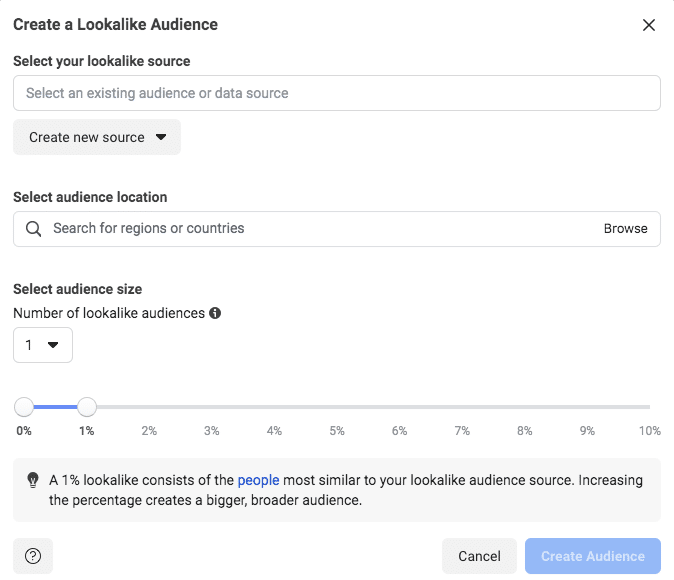 Learn how to sell multichannel: get free education, tips, and inspiration. Start growing your successful multichannel business. 
By entering your email address, you accept our Privacy Policy and Terms of Use. Totally free. Unsubscribe at any time.
Focus on a market niche
Niche vs general Etsy store
Since you have started selling on Etsy, you may have collected a huge amount of products: some were sold more, others less, but, over time, you have certainly noticed that some products have attracted a specific target audience.
Frequently, offering a wide variety of products may not be profitable, and it is better to focus on a specific category of products to appeal to a specific niche of consumers.
Why that?
Let's say you sell accessories and T-shirts, and you've realized that one of the categories of T-shirts that sell the most are the movie-themed ones. If you don't build a niche store based on movie-based T-shirts you'll lose big sale chances. Indeed the biggest is the target the most are the difficulties attract them.
Without focusing on a niche:
Brand identity is weak. Since you sell many different items, it will be tricky to build and communicate your brand identity
Customers get lost searching for products
Promoting your store on social becomes tricky
Advertising gets costly and ineffective. If you don't have your own niche of consumers, you don't know who to target, and you can't launch advertising campaigns that will bring conversions and sales
Long story short: your marketing efforts failed.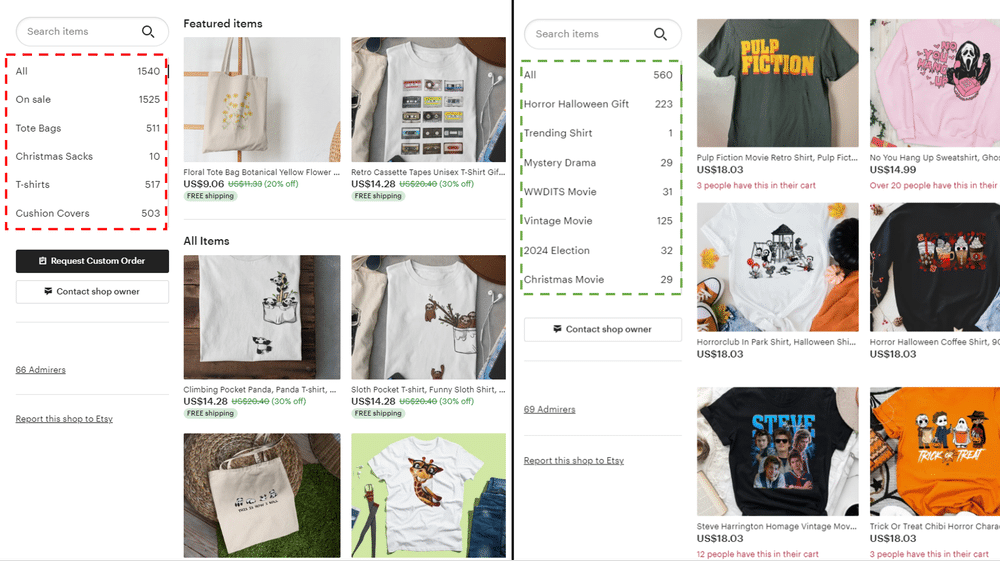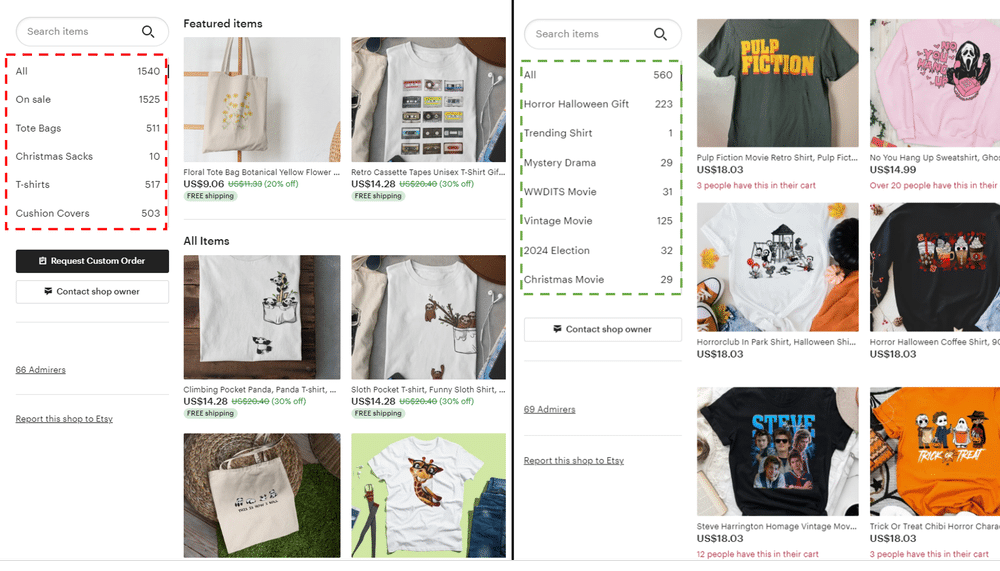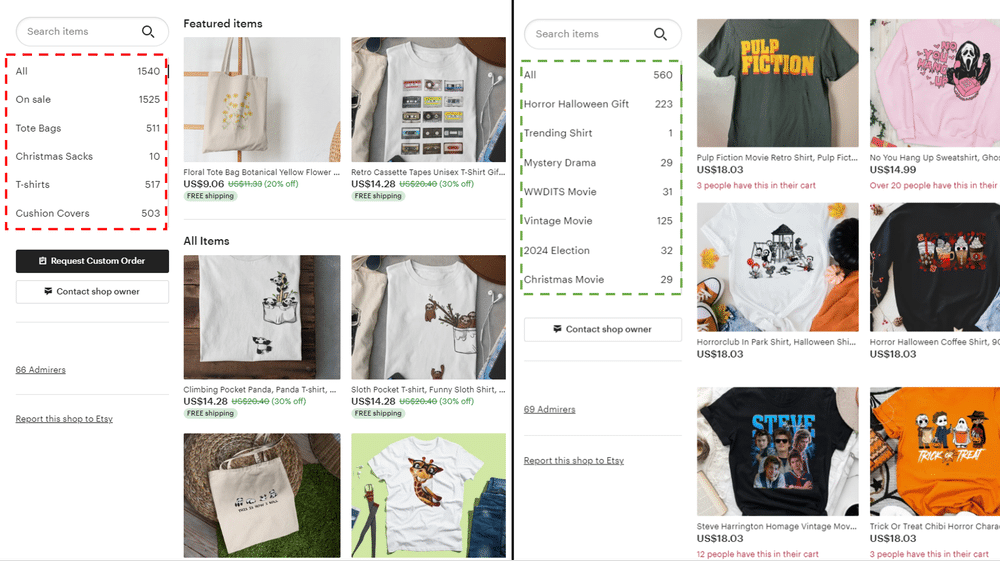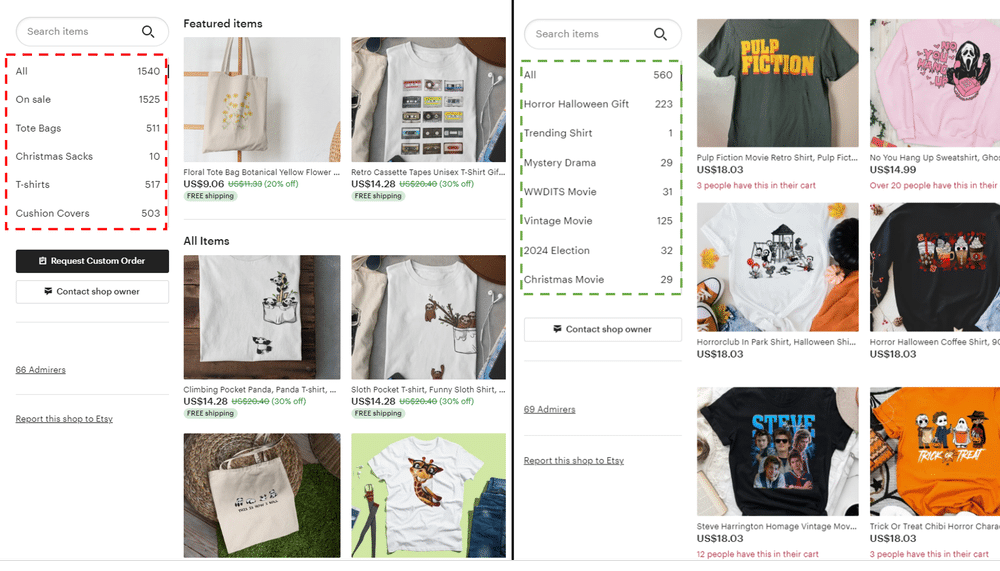 How to create a niche online store
Of course, if you already have a general store, dismantling it to create a set of niche shops is not an option: that would be too risky, too troublesome and it might affect your sales in the short term.
What you can do instead is to create an additional Etsy store and populate it with a specific niche of your selling products. Using third-party apps like Nembol you can extract and create a copy of your products to list on additional Etsy stores and keep the inventory synchronized with the source channel (your main Etsy shop).
So you will be free to experiment and:
Implement new communication and promotion strategies for the store
Create a defined brand identity
Open dedicated social profiles to sell on Meta and Instagram
Optimize your content to appeal to specific targets and more.
Try Nembol for free: enjoy a 14-day trial
No credit card required