Overview
Many sellers wonder how to sell on social media to grow their business. Well, While traditional sales techniques have their strengths, social selling has brought entirely new prospects and ways of engaging with shoppers.
As some experts put it, the method is called social media selling because connecting socially is the first step and selling comes second. Rather than just another platform to drive revenue, social media provides a means to engage with customers in the long-run and really finesse your brand and offering.
In this article, you will learn:
All the pros of selling on social and why you should invest in it
Which are the best social selling tips
Why use an integration to ease social selling
How to grow your business on social media
Four reasons to start selling on social media
Leveraging your social media network takes time and commitment, so many businesses (especially small ones) may at first be hesitant to learn the social selling strategies involved. However, if you invest in making quality content, regular posts and interactions with social media users, chances are that your brand will begin to stand out, directly or indirectly driving sales.
So what are the advantages of social selling? How does it differ from traditional selling methods?
Finding target audience on social media
The idea that social media selling involves aggressive salesmen pitching in your DMs is more of a myth.
The reality is that the most successful brands and businesses focus on gradual and steady engagement with the prospect of converting users into paying customers. This involves a much more honest approach that requires a deeper understanding of the people landing on your profile (or profiles).
Hence, to really improve sales on social, you must know your audience first. Only after understanding the target audience's values, lifestyle, and expectations, you'd be able to take full advantage of social media selling.
To sell on social exists powerful tools that can really help you:
Identify your ideal customer base.
Adjust your content and sponsor posts accordingly.
Branding through social media
As mentioned, with consistent posting and branding language, you can begin to reach audiences that will distinguish your business and products from others. While it's obvious you want customers to enjoy your product after purchase, the way they engage before and after that purchase is what makes social selling so compelling.
Communicating your brand identity and working to improve it is the key to standing out here, with the chances of stronger customer retention and repeat sales.
Look at the Instagram profile of Havaianas, the famous flip-flops brand that has always stood out for creating colorful joyful, casual flip-flops.
Their social profile immediately reflects their values and target audience: bright and cheerful colors, for young and sporty people.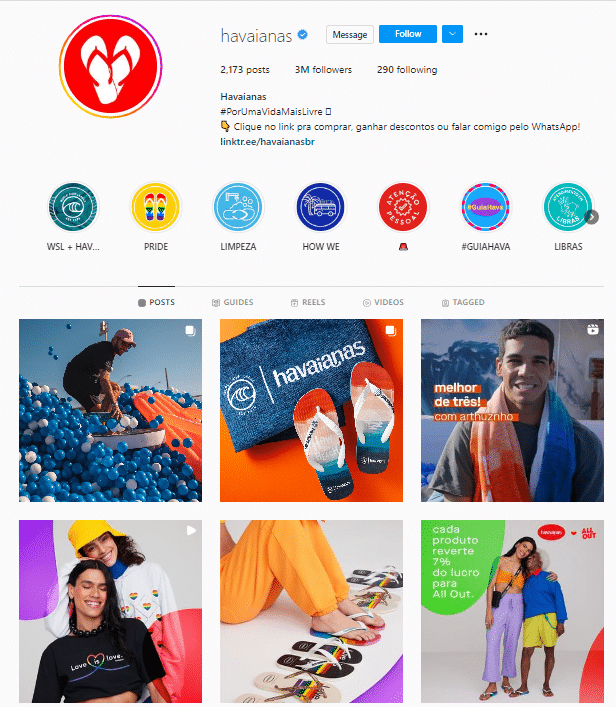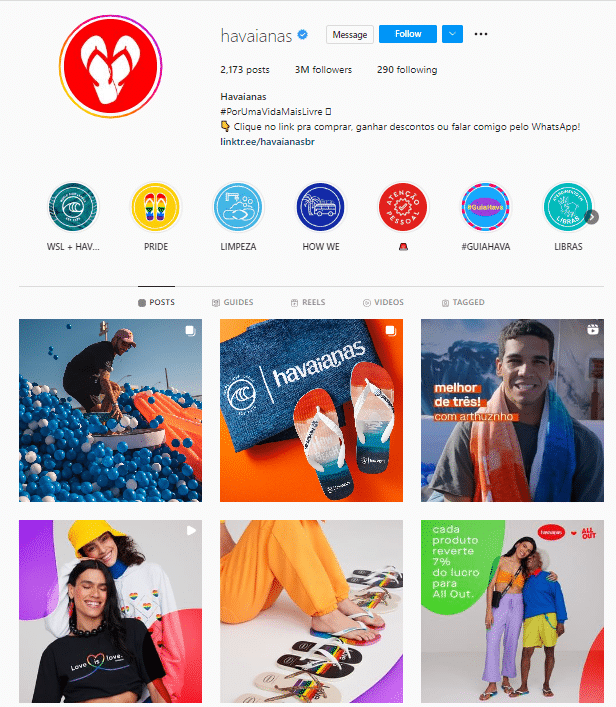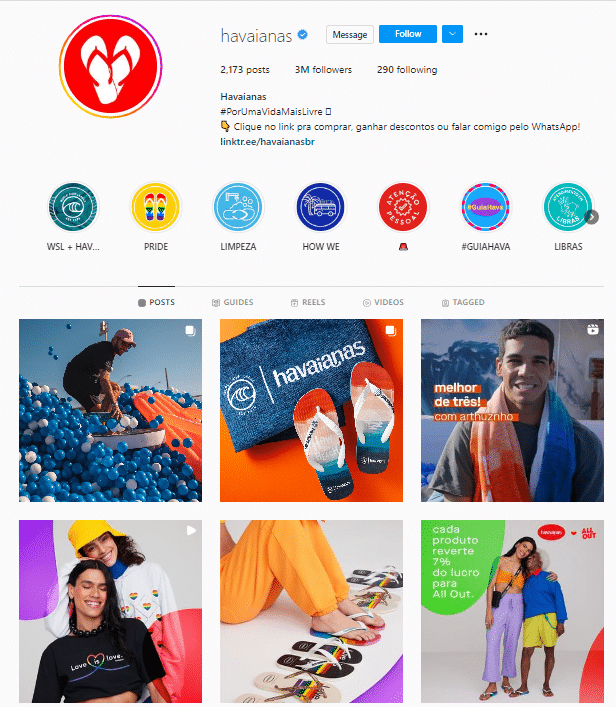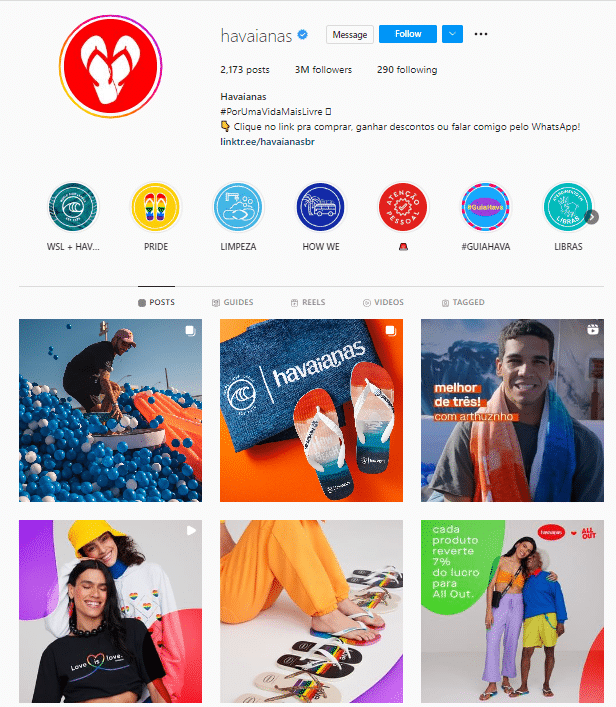 Social media analytics insights
We will mention the analytical tools further ahead, but it is worth stressing once again that the value of social selling comes from the broad spectrum of insights they can offer.
This is real-time data that informs you on how your connections interact with your content, at what time of day etc.
You can better understand their interests, which of your competitors they may follow, and what they care about.
The majority of online shoppers expect brands to understand their individual needs. Selling via social media provides a unique opportunity to fulfill those expectations.
Build trust around your brand
Apart from product placement and sponsored campaigns, social media networks allow your personal brand to communicate its values, ethos, and presence in the market. Building this long-term engagement and base of followers means more honest, real-time conversations that can benefit both you and the customer.
Short long story, social media helps to build your credibility.
Social selling results in higher credibility and trust for this reason.
Hence, if you were wondering how to grow your business on social media, well, now you know that the main social selling strategies are:
Work on continuity
Create a picture of your users and establish connections
Posting engaging content.
Learn how to sell multichannel: get free education, tips, and inspiration. Start growing your successful multichannel business. 
By entering your email address, you accept our Privacy Policy and Terms of Use. Totally free. Unsubscribe at any time.
Social media marketing tips for small business
Now, what are the best social selling tips for selling on social media networks?
Develop a tailored strategy for each social platform.
Whether you use Instagram, Facebook, Linkedin, or Twitter (among others), chances are you cannot use the same exact posts and language across all platforms. You need to develop a unique strategy that matches the audience, preferences, and type of content in each one.
One of the most common errors is uploading impulse posts to as many feeds as possible, but this will not take your business far. When planning a social media strategy, always keep in mind:
Where your audience is
Where your competitors post
What do your metrics tell you
Tweak content by the social you want to post on
To understand how to perform on social media, you should wonder what sort of content does best on each platform and What was the platform created for?
The benefits of sharing on social media are many, but to make your social media marketing strategy effective you need to understand which type of content performs better and what your potential niches expect to see on your page.
On Instagram, for example, a beauty products brand will typically reach customers with visual content, often creating a one-on-one feel when having brand ambassadors show what the product does for them in an intimate setting (in front of their bathroom mirror, for example).
On Twitter, a beauty brand may choose to deliver a short message about the ethics of its production methods or share info about new product features.
On Meta by selling products in your Facebook Catalog to let customers be aware of what you sell.
The content will communicate the same brand identity but it will often come in entirely different formats. Experimenting with different content for each site is key.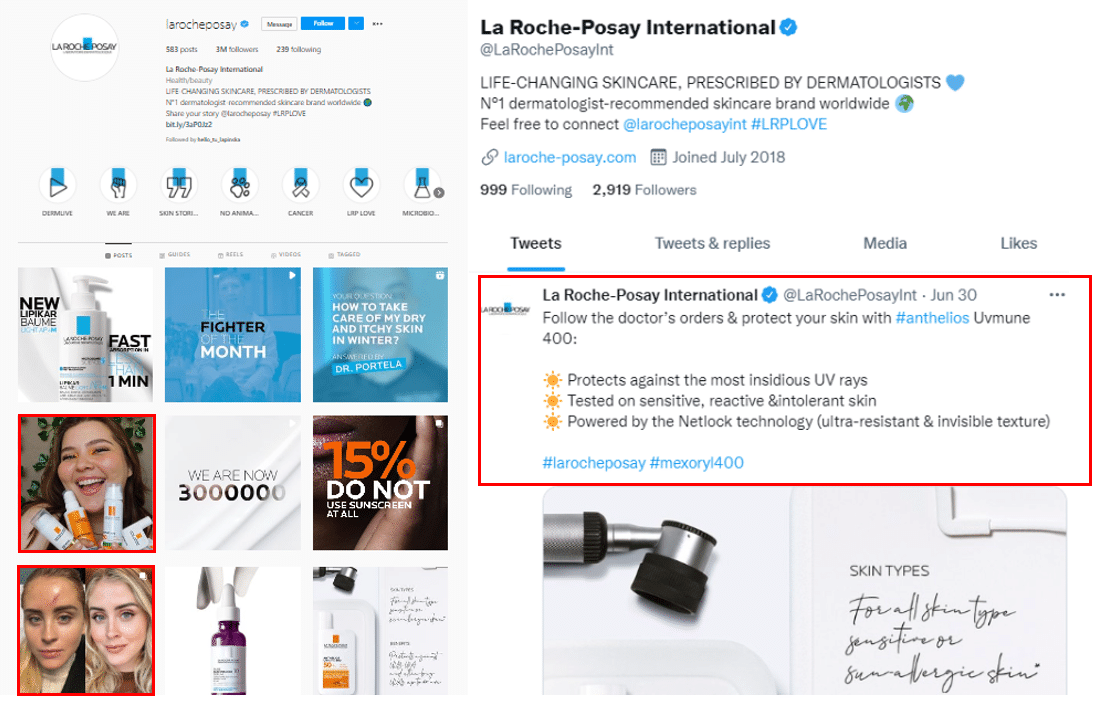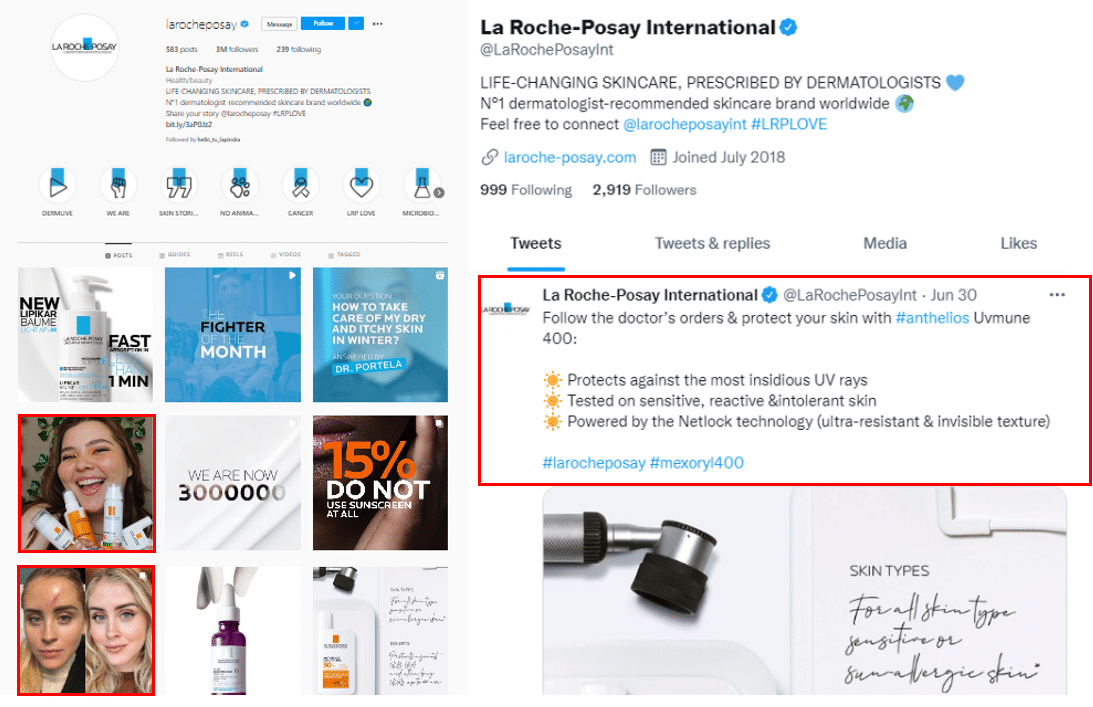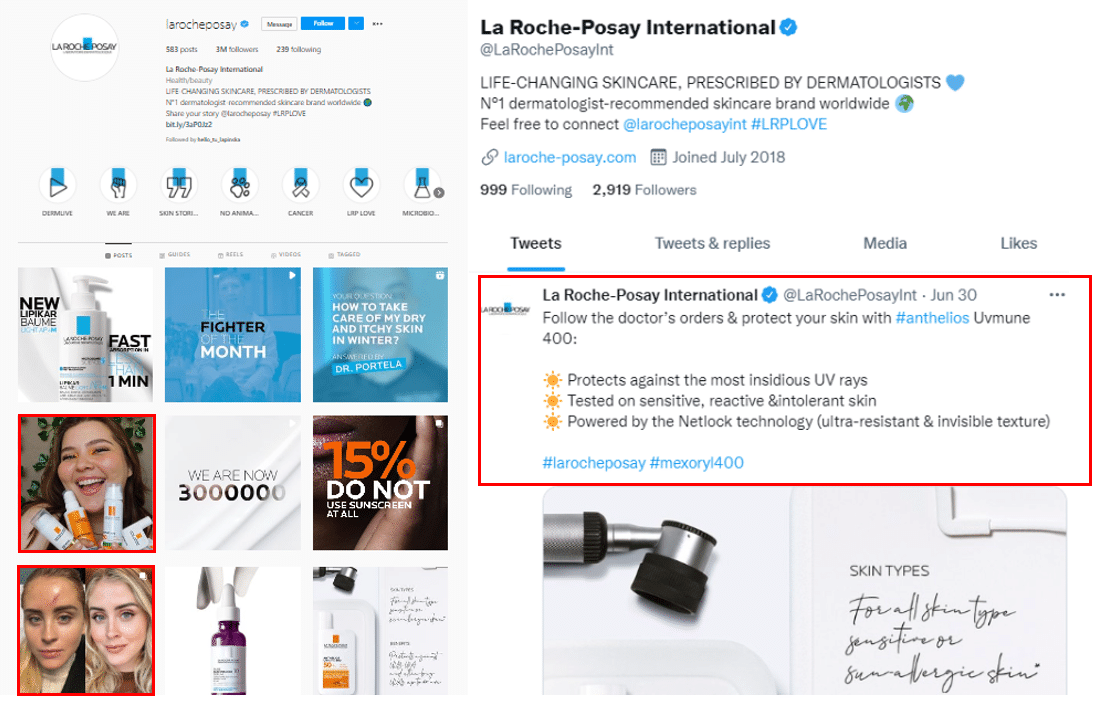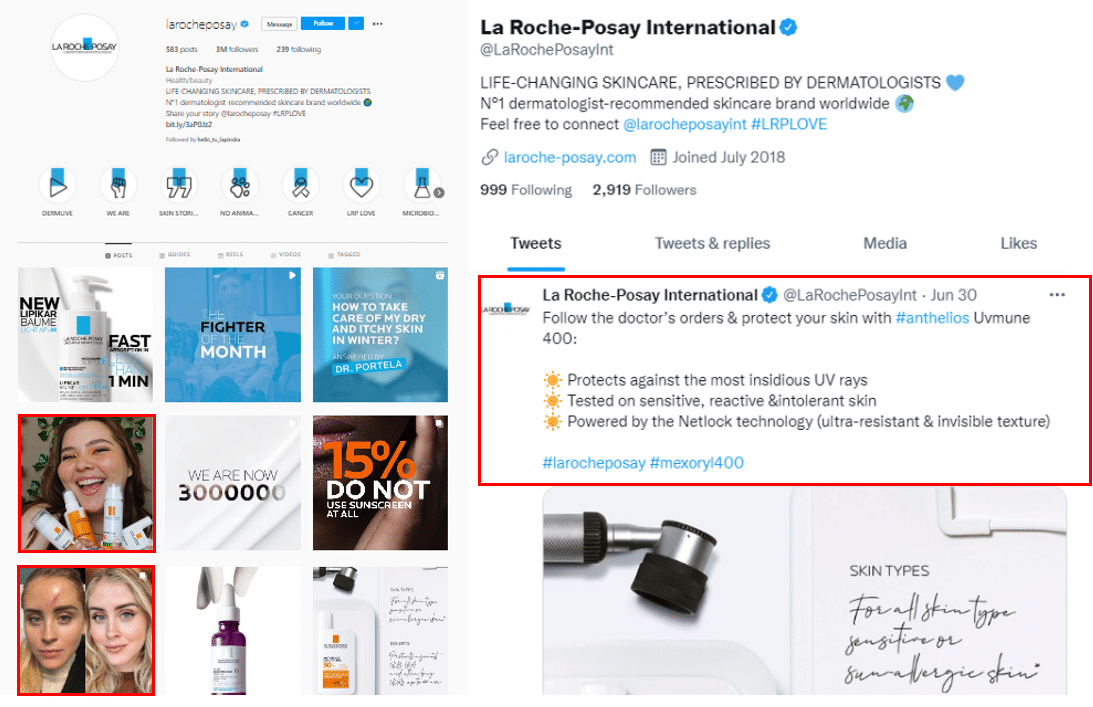 Regularly interact with social media users
Building brand awareness is all about customer experience and that includes social media users who have not yet made a purchase or visited your online store. It is important that your audience feels seen and heard.
It is therefore best practice to find ways to get feedback from users and understand their needs and expectations, as well as how to reach new potential customers.
This can take different forms, like:
Asking questions related to your products, through Instagram stories for instance.
Creating a Facebook group or online events for your audience
Using GIFs, videos, and emojis to spice up posts
Utilizing platform tools, like Instagram Live to start discussions.
Building relationships is the key to succeed on social platforms!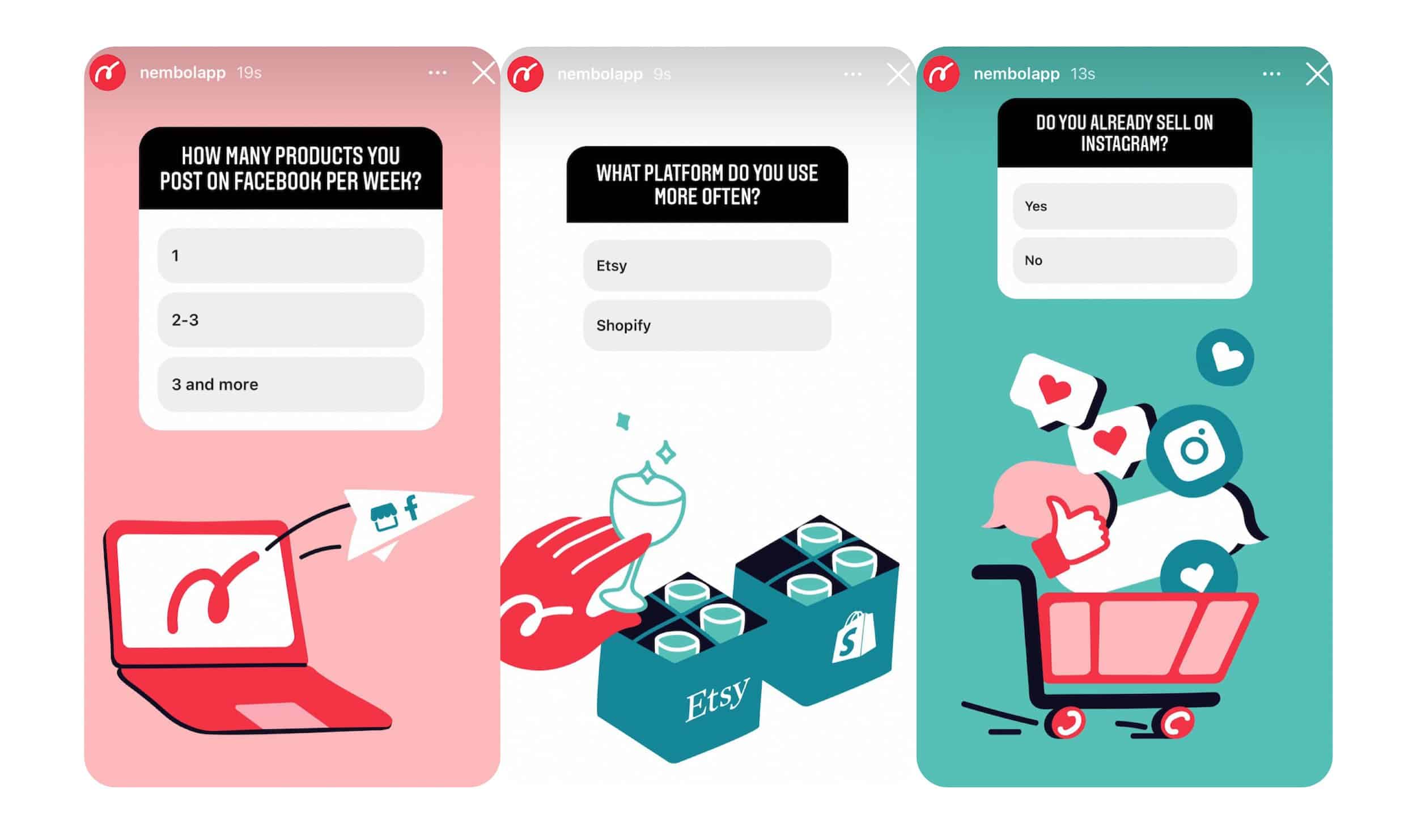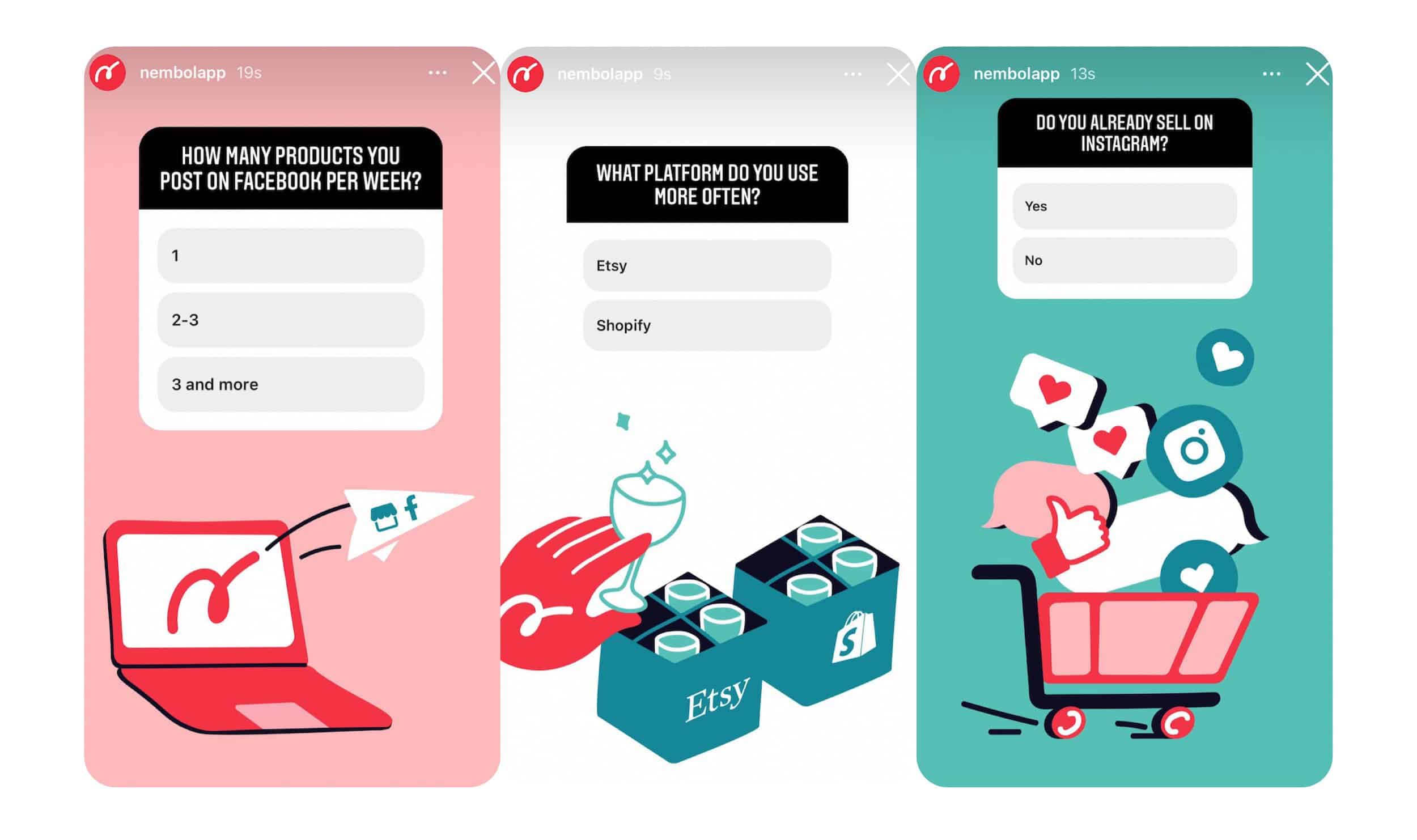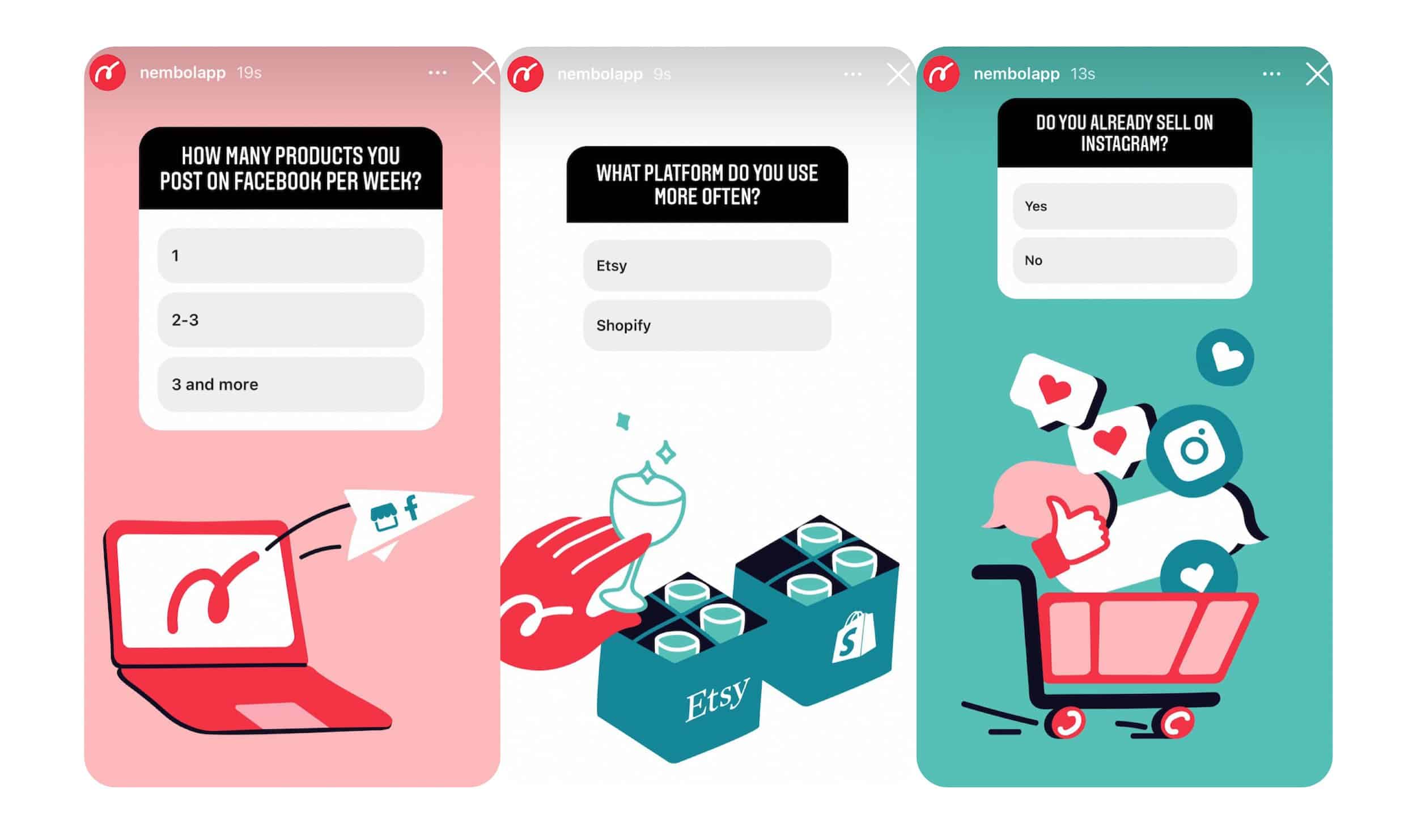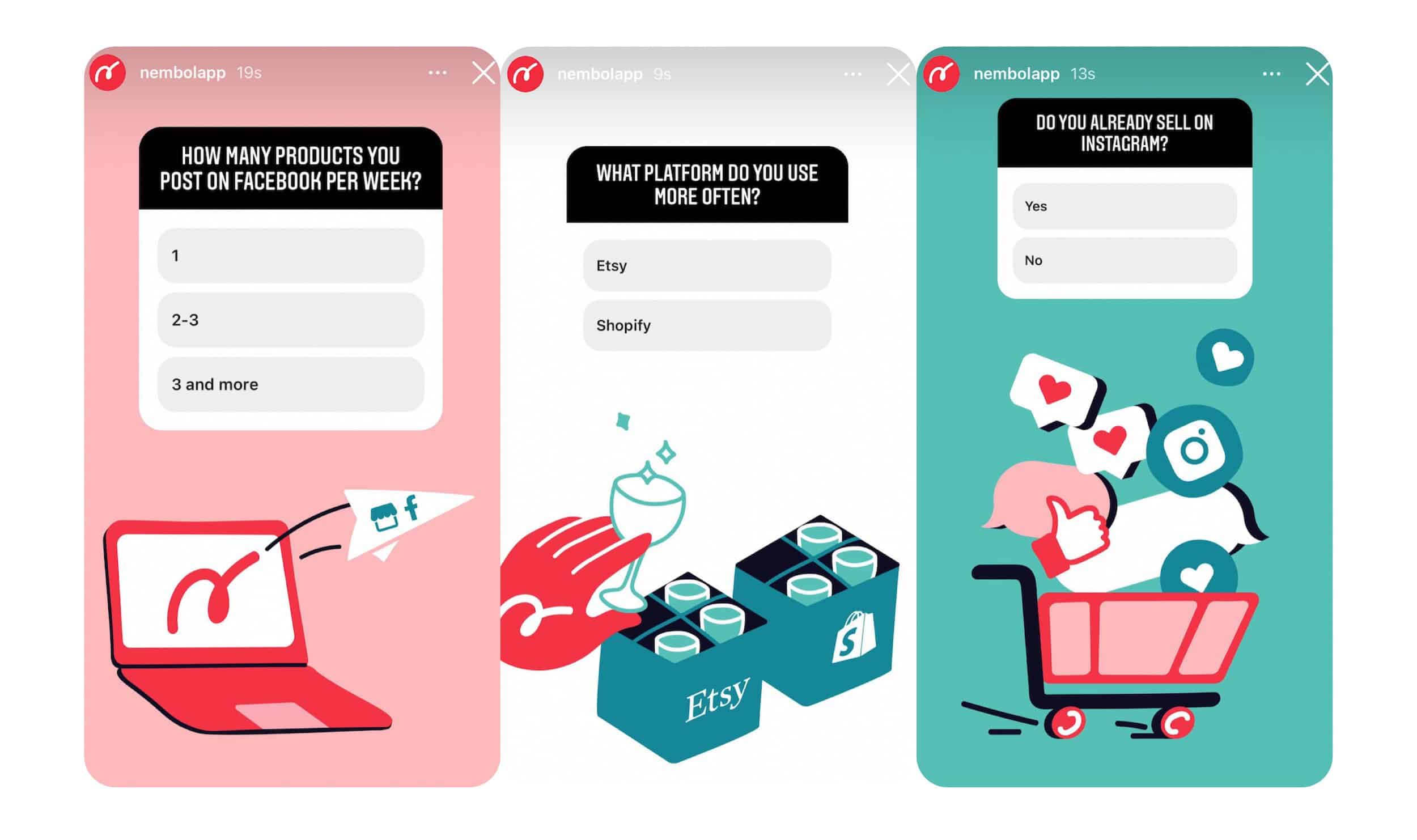 Measure your audience reach and marketing results.
There are many factors impacting selling on social media, and that's why it's important to analyze and measure results. Analytics tools become extremely valuable because they can help:
Optimize marketing campaigns
Create new goals for your business
Assess tracking metrics
Before you begin using the available business profile tools, though, you should identify which metrics are most important to your marketing goals. The most common metrics are:
Reach
Engagement
Impressions
Mentions/Tagged posts
Post clicks
Video views
Benefits of social media integration
As we mentioned above, the benefits of posting on social media are many and significant, but if, in addition to content, you don't also post purchasable products on social platforms, you'll miss out on a big chunk of the sales opportunity and benefits of selling on social media.
Indeed, it seems that 50% of customers are willing to buy products directly on platforms, tapping on an Instagram shoppable post, or adding a product on the Facebook Cart.
Of course, managing the complexity of different social media platforms might be burdensome and time-consuming, that's why you'd better rely on social media selling integrations like Nembol!
With Nembol, you can publish your products from many different sales channels (such as Etsy, ebay, Amazon, Shopify, WooCommerce, and more) to your social media!
How do Nembol can help you sell on social media:
Try Nembol for free: enjoy a 14-day trial
No credit card required