Overview
Nowadays, It's more and more common to hear about Omnichannel ecommerce as one of the leading retailing strategies. But what Omnichannel retailing means, why it is important and how you can easily build an omnichannel strategy in 2023 that will grow your business and sales online? Let's check it out!
What is omnichannel ecommerce
What does omnichannel mean?
Omnichannel commerce or "omnichannel retailing" is the type of selling that aims to integrate all customer touchpoints, such as stores, marketplaces, ecommerce platforms, and websites to give customers a complete and seamless experience, and, on the other hand, foster sellers' chance of sales.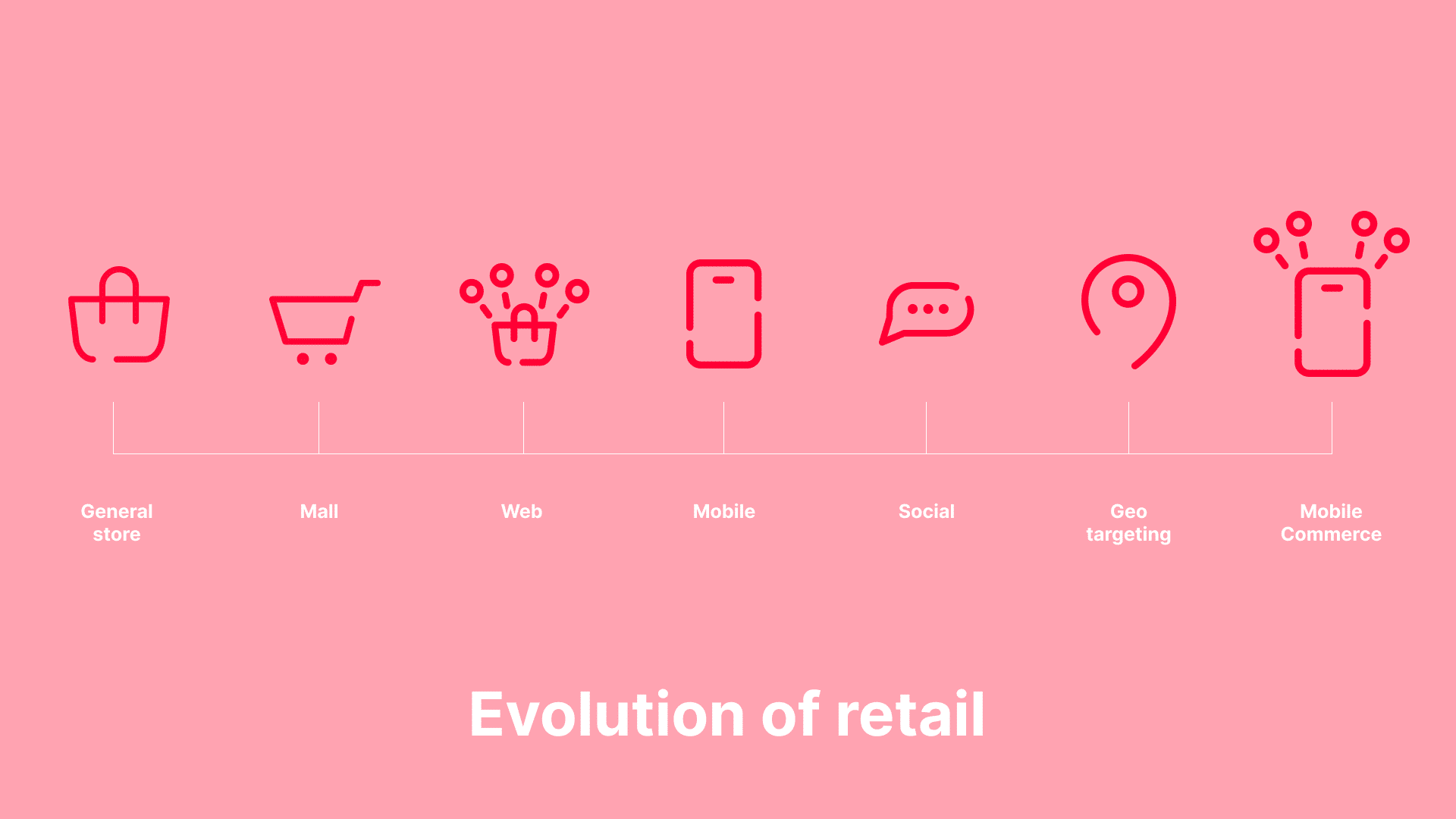 Benefits of omnichannel retailing
As the term suggests, the heart of omnichannel selling is connection. It unites the platforms together, effortlessly helping sellers to:
Boost the reach: having products on multiple channels, such as a website, marketplace, or even in a brick-and-mortar store multiplies the chance to reach potential customers and finalize a sale.
Improve customers' purchasing experience: Omnichannel provides customers with flexibility to finalize a purchase in the most convenient sales channel for them at any given moment, without losing any information or experiences.
Enhance Brand awareness: omnichannel experience benefits your brand recognition. Having consistent information, products, and communication across all your sales platforms makes your brand stronger and more trustworthy.
Summing-up!
Selling as an omnichannel retailer means not concentrating on one sales channel, but having multiple options, stores, websites, and platforms, where a client can buy from you and enjoy an optimal purchasing experience.
Example of omnichannel retailing
Here is an example of how omnichannel works.
Let's imagine you're a brand with a strong and well-built omnichannel strategy. Your clients can:
Buy online a product from your website, or mobile device
Chat with your support team from the desktop
Have the item delivered to their home
Return the item back by bring it back in a physical store
Have a seamless experience across all the supported online and offline venues
Submitting the refund form online on your website to get their refund right away — online!
As you can see from the example above, during all those processes omnichannel retailing puts the Customer at the center of the strategy. Everything works out from there, making the shopping experience as effortless, easy, and successful as possible.
Why is omnichannel important
Omnichannel represents a new customer-oriented vision for brand growth. According to the paper "The Future of E-Commerce: Overview and Prospects of Multichannel and Omnichannel Retail"(Iglesias-Pradas, S.; Acquila-Natale, E. 2023, 18, p. 656–667), omnichannel is seen as an evolution of multichannel ecommerce.
Indeed, Multichannel retailing refers to a strategy where retailers use different channels to reach customers, such as marketplaces and ecommerce platforms.
On the other hand, omnichannel retailing takes a step further by integrating all channels seamlessly so that customers can move freely across all touchpoints without any disruption in their shopping experience.
Therefore, the main difference between omnichannel and multichannel ecommerce is that the first one prioritizes the customer experience which is the focus of the entire sale strategy, while, the second one only aims to bulk sell products across multiple channels multiplying customer touchpoints.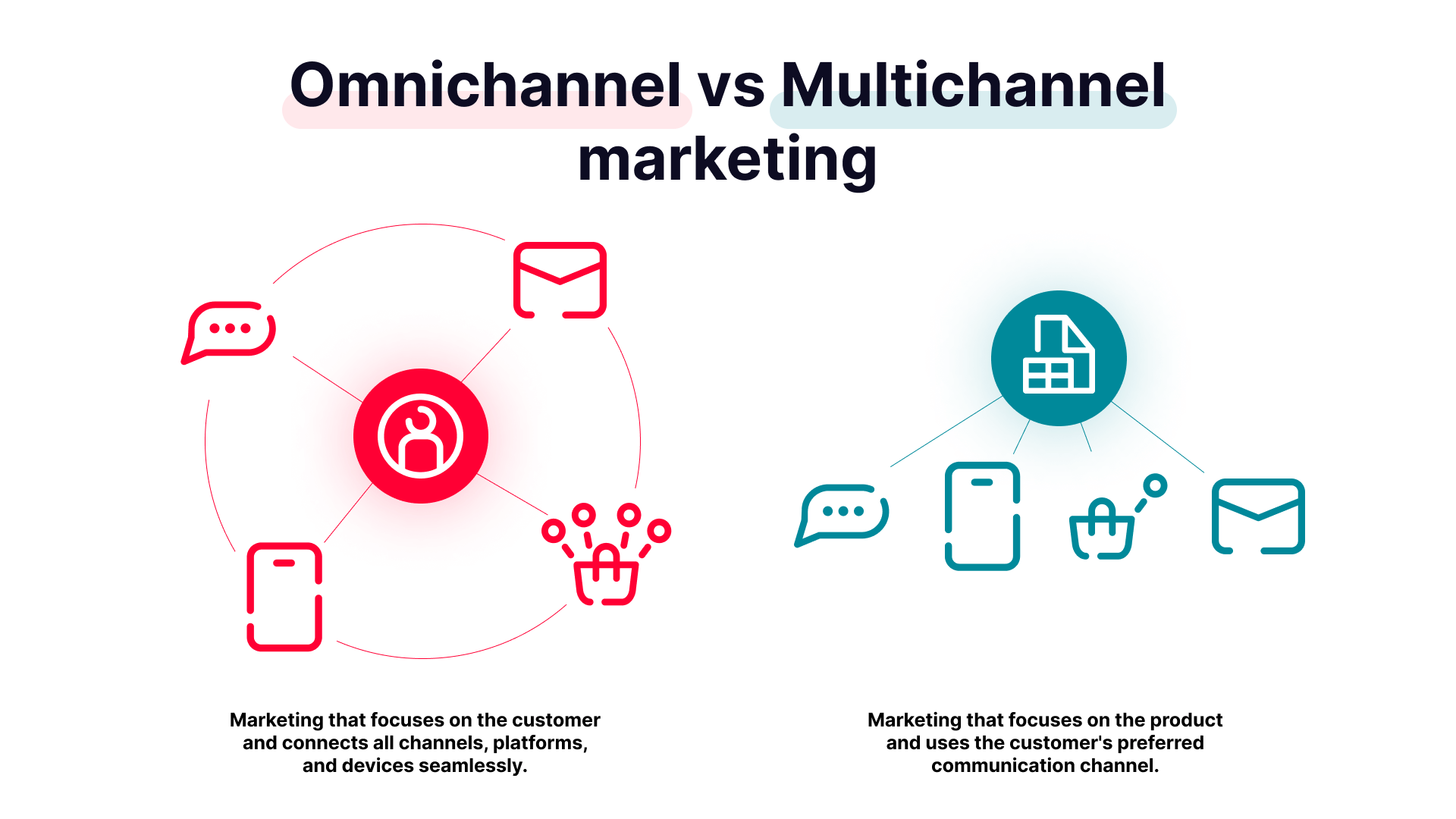 How to create an omnichannel strategy
As mentioned above, the bedrocks of omnichannel commerce are:
Personalization
Flexibility
Seamless customer experience
To implement these elements within your business and create a winning strategy, you need to work on the three following aspects:
Customer Data
Technology
Consistency
Now let's dive deeper into each of them.
1# Customer Data
To allow customers to take purchase decisions in any of your channels, and to provide them with a valuable experience across all platforms, you need to collect, record and use user data. You basically need to track:
Where the buyer is located  — Geolocation
What the user is looking for — What are the user problems that you as a brand can solve
Who this person is — To which target the buyer belongs
Did the user buy anything in the past? — Are you able to predict customer needs and tastes? 
Each customer map interaction should be captured and analyzed from each device, unifying the experience. All this data should be turned into steps to provide a personalized experience for each specific customer.
Here is some software you can rely on to get customers' data:
2# Technology
Technology is what really allows businesses to manage and sell products across all the integrated channels in a centralized way:
Manage sales centrally by using real-time inventory sync
Centralize edits and product updates

Collect order data analytics across all these channels
Here is some software you can rely on to achieve those goals:
Why pay for 3 software when you can use just one and get all these functions +1?
Use Nembol, inventory management, and listing software to cross-list products in bulk, sync stock in real time after sales, and centrally edit and manage product content with ease!
With Nembol you can also generate your omnichannel e-commerce website that collects all your products and channels:
Automatically generate your Easy Website in a click
Connect listings across channels
Improve interactions with the integrated chat commerce solution to message customers in real-time
Offer customers a seamless payment experience allowing them to pay in channels integrated checkouts or via PayPal.
Try Nembol for free: enjoy a 14-day trial
No credit card required
3# Consistency
Work on your brand, because brand identity will keep you recognizable on all channels within all markets. 
Your client should be able to differentiate you from competitors and recognize you wherever they see you. Having a consistent shopping experience can eventually improve customer loyalty and brand perception.
Here are the key elements of branding you can work on:
Your own logo
Define a color palette that will be unique and consistent across all channels
Use the same tone of voice in your communication
Same fonts
Unique and consistent brand identity
Here is software that can improve you being consistent:
Logo Creation: Wix logo maker, Canva
Final thoughts: How to implement omnichannel in retail
Instead of focusing on one channel, be present on more channels. More channels = more opportunities for the buyer to find you. That's why having an omnichannel approach allows businesses to grow internationally!
Use omnichannel software to ease your business management.
Invest in branding. Focus on a brand and grow your brand awareness to be recognizable across all your selling venues.
Run support 24/7 for an optimal omnichannel shopping experience.
Learn how to sell multichannel: get free education, tips, and inspiration. Start growing your successful multichannel business. 
By entering your email address, you accept our Privacy Policy and Terms of Use. Totally free. Unsubscribe at any time.